Sen. Bob Dole delivered a touching salute to his long-time colleague and fellow World War II veteran Sen. Daniel Inouye as he lay in state in the Capitol Rotunda.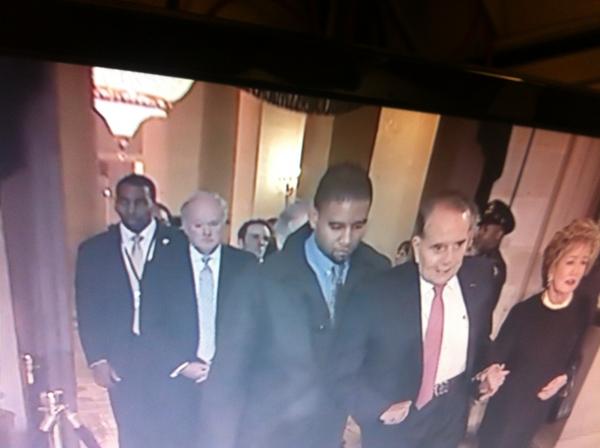 Dole, 89, was escorted carefully to the casket by his wife, former North Carolina Sen. Elizabeth Dole, saying, "I wouldn't want Danny to see me in a wheelchair." CQ Roll Call has the very touching photo.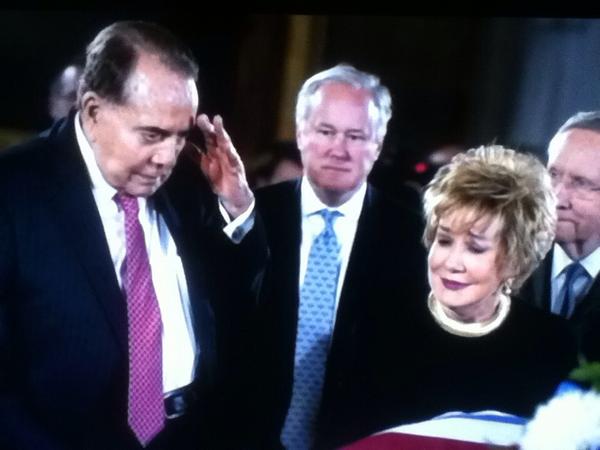 Dole and Inouye met in an Army hospital as they were both recovering from wounds sustained during the war.
With contentious negotiations over the impending fiscal cliff underway nearby, the solemn moment reminded many of a better time.
Recommended Twitchy Video