Admirers from across the political spectrum are paying tribute to the late Medal of Honor winner today. Inouye, who passed away earlier this week at 88, received the very rare honor of lying in state in the Capitol Rotunda.
NBC producer Frank Thorp captured the solemn occasion in a stunning photo: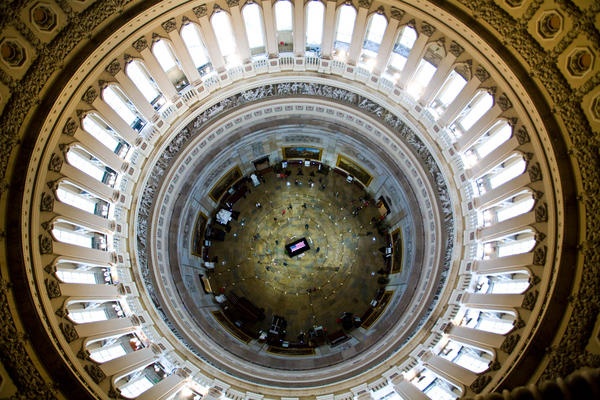 Twitterers are marveling at its beauty:
A fitting honor for a truly amazing man. R.I.P.