Unbelievable. While Americans struggle to piece together the events of yesterday which led to the violent deaths of America's ambassador to Libya and three others at the U.S. Consulate in Benghazi, WikiLeaks is pointing the finger of blame at the United States and the United Kingdom — for "normalizing" the storming of embassies.
WikiLeaks founder Julian Assange, who has been fighting extradition to Sweden to face allegations of rape and molestation, has been holed up in Ecuador's embassy in London since June. He poked his head out the window last month to deliver a brief statement as police held back protesters, an act which WikiLeaks apparently considers "a threat to storm" the embassy.
WikiLeaks backtracked every so slightly, deleting a tweet with the word "tacit" — a word too rare to be understood.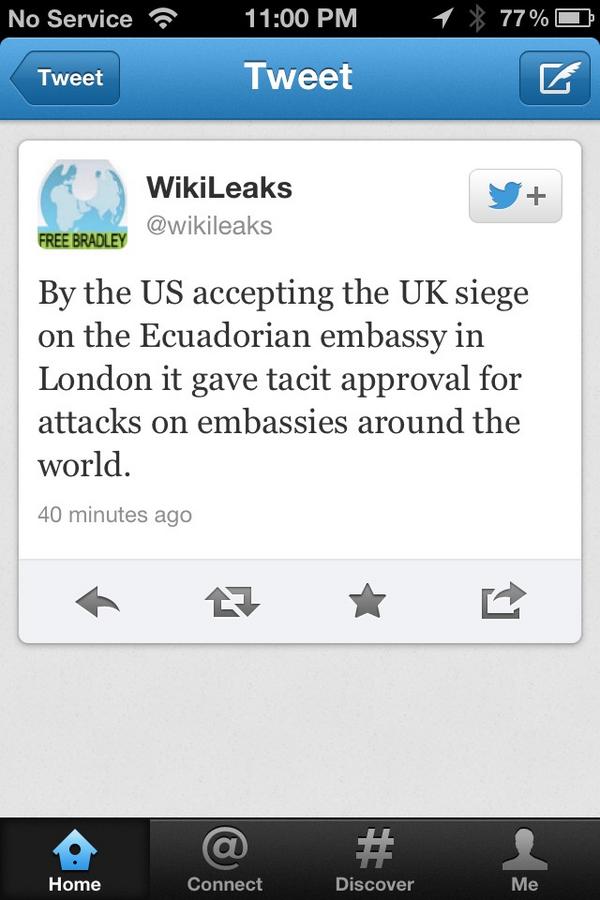 To change your comments display name, click here.