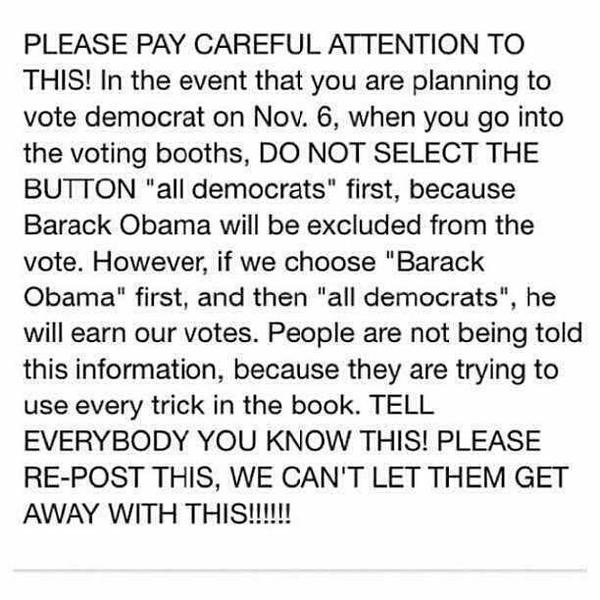 Tinfoil hats must be the new fall fashion, as one of Hollywood's leading ladies is adopting the conspiracy style!
That's right folks! All the machines are rigged to omit Obama from your one-click straight ticket vote! (People actually do that?!)
Several people had the sense to alert Ms. Henson that this hoax had been debunked — by the notorious conservative mouthpiece The Root.
Trust us Taraji, when far-left outlets tamp down a voter-suppression accusation, you know the accusation is garbage. On top of that, Tweeters noted that anyone with a third-grade education should know enough to look at their ballot before submitting it.
https://twitter.com/RicoTheProducer/status/265615875376308224
https://twitter.com/kiradavis422/status/265622427831259137
Unfortunately, that didn't stop plenty of people from marching over the conspiracy cliff.
To change your comments display name, click here.