As Twitchy reported, a bomb threat was called into Louisiana State University on Monday morning, forcing a mass evacuation of students and faculty. No explosives were found and no one was harmed.
WAFB in Baton Rouge is reporting that police have arrested a suspect in connection with the threat:
An LSU Police Department spokesperson says the suspect, an unidentified male, has been charged with communicating false information of a planned bombing. While police have not yet identified the suspect, they say he is not an LSU student.
The suspect is being held in the East Baton Rouge Parish Prison.
***
Update:
The suspect's identity has been released:
Picture of #LSU bomb threat suspect. Police arrested 42-year old William Bouvay in connection with Monday phone call. pic.twitter.com/8T0RI1dV

— Jacques Doucet (@JacquesDoucet) September 19, 2012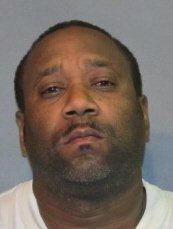 Here is what Bouvay said when he made the 9-1-1 call:
"Yes, I've planted three bombs at LSU's school campus. My colleagues planted three bombs at LSU to go off in two hours if my (pause). This is not a joke. I'm gonna go there and… (call disconnected)."
Police were able to track the call back to Bouvay:
Detectives say they questioned Bouvay and he eventually confessed to making the call.  Bouvay also told detectives where they could find the cell phone used to place the threatening call, the report says.
Bouvay faces up to 20 years in prison if convicted.
***
A press conference was held this afternoon:
[Col. Mike Edmonson, Louisiana State Police superintendent] says he hopes this quick arrest by police will send a strong warning to anyone considering make a prank phone call in the future. "If they do, we're going to find them," Edmonson said.
"I cannot tell you how proud I am of all of our law enforcement units that have worked together so closely and as you heard from our state superintendent, he was absolutely determined that we apprehend the culprit and do that as quickly as possible," said LSU Interim Chancellor William Jenkins. "Who would have guessed it would have been within a day that we apprehended the person who perpetrated what is truly a crime? So, I am so pleased for this to have been accomplished so swiftly, but more importantly, how so many have worked together to get this done. The message here is working together, working collectively, supporting one another brings success and we see that again exemplified today."
"LSU and LSU Police Department would like extend our sincere thanks and appreciation to all Law Enforcement that assisted in the initial response and subsequent investigation. The cooperation, assistance and old fashioned police work was instrumental in a quick resolution to this incident," stated LSU Police Chief Lawrence Rabalais.