Wanted for allegedly murdering a neighbor in Belize, McAfee had spent the past several weeks on the run from authorities. Last night, law enforcement caught up with him and detained him in Guatemala City. He was scheduled to be deported back to Belize later today, but this morning, he was rushed to a Guatemalan hospital after complaining of chest pains.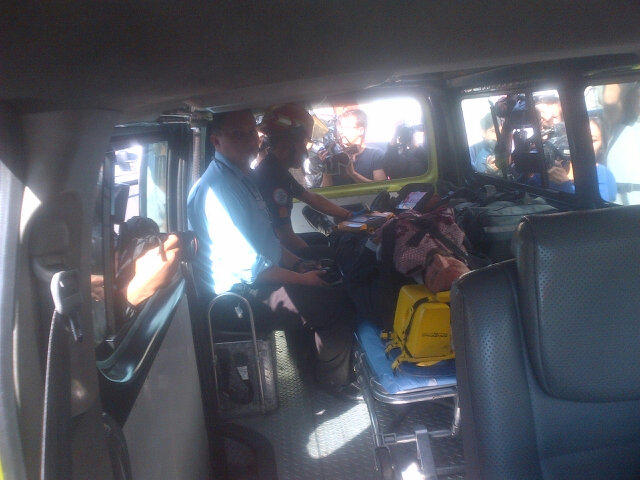 He reportedly suffered two mild heart attacks:
John McAfee suffered 2 mild heart attacks today in Guatemala, his lawyer says – @Reuters

— Mike Hayes (@michaelhayes) December 6, 2012
The press is all over him:
Happening right now: Press swarms John McAfee being taken into a Guatemala hospital pic.twitter.com/SMAk9eac

— Mike Hayes (@michaelhayes) December 6, 2012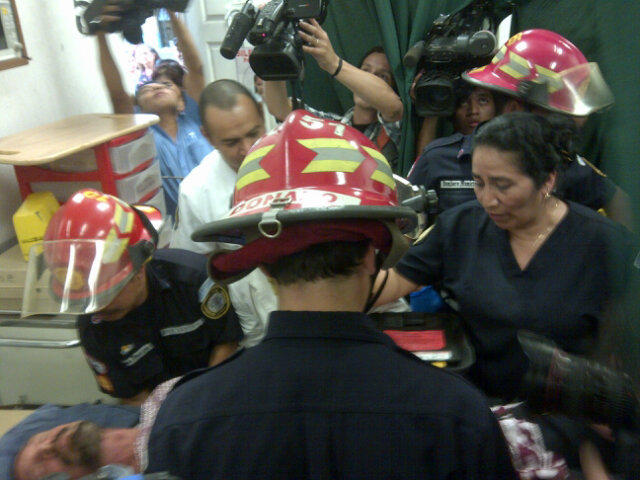 Whoa. This pic of John McAfee in the hospital right now. pic.twitter.com/od3cm9RO

— Mike Hayes (@michaelhayes) December 6, 2012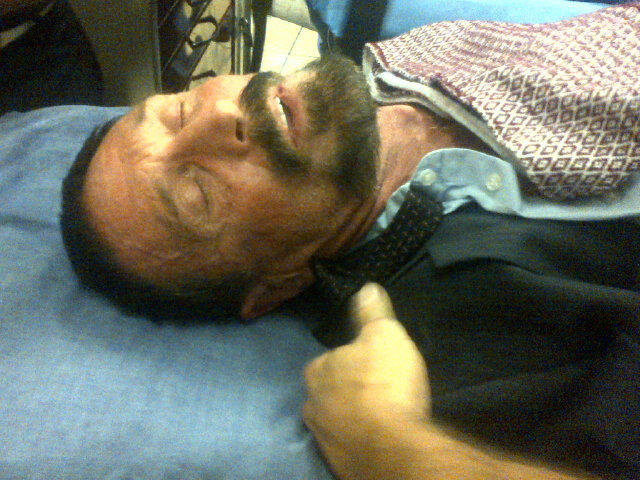 McAfee appeared unresponsive, but when nurses undressed him, he said quite clearly, "please not in front of the press" pic.twitter.com/I2jpJncH

— Matt Gutman (@mattgutmanABC) December 6, 2012
***
Update:
Update: McAfee doctor says stress, not heart attack, likely to blame for hospitalization of software guru http://t.co/Y3l9KMrt

— Chicago Tribune (@chicagotribune) December 6, 2012
McAfee told The Associated Press that he had suffered chest pains overnight but didn't believe he had suffered a heart attack. A government doctor who examined him agreed, saying McAfee's heart rhythm and blood pressure were normal, and he appeared to be suffering from high stress.
***
(Editor's note: The word "reportedly" has been added to the title to reflect conflicting reports about the reason for McAfee's hospitalization.)
***
Previously:
Wired reporter live-tweets murder suspect McAfee's run from police; Updated
John McAfee, trying to outrun murder rap in Belize, starts blog