President Obama has shamelessly been trying to cash in on the media hype over The Secret Romney Tape ™. Now, with more pictures!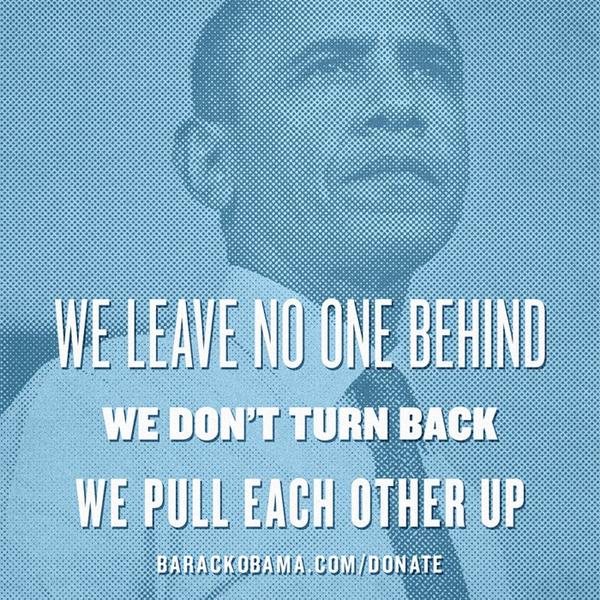 See, he'll totally fight for all Americans. If they hit that DONATE page, natch. Also, dreams and stuff:
Why President Obama is fighting to give everyone a shot at the American Dream: http://t.co/SwEz6Asr

— Barack Obama (@BarackObama) September 18, 2012
Huh. That's weird. What about that whole redistribution thing?
REDISTRIBUTION – @BarackObama said it to Joe the Plumber 4 yrs ago. Now, more direct evidence of his belief in #THEFT http://t.co/I8oGebyz

— Joe the Dissident (@joethepatriotic) September 18, 2012
You want to listen to this – @BarackObama talking about "redistribution" http://t.co/QLO9cSqv

— Sean Spicer (@seanspicer) September 18, 2012
And these Twitter users have had enough of the president's lies.
So they ARE victims? RT @BarackObama FACT: In 2011, the 47% of Americans who Romney insulted included nearly 20 million seniors.

— China is lying (@jtLOL) September 18, 2012
https://twitter.com/Rschrim/status/248160012768276481
https://twitter.com/GOPfashionista/status/248161210166550529
@BarackObama YOU are so full of crap.

— HowMuchMore? (@AngelLadySC) September 18, 2012
"@BarackObama: We need a President who is fighting for all Americans, not one who writes off nearly half the country." You fight for nobody!

— Reed Teakell (@TeakellMe) September 18, 2012
@BarackObama pretty vague "fact". Please define "vast majority" and "large percentage".

— Steve Weiss (@sp_weiss) September 18, 2012
https://twitter.com/06bucknasty/status/248163244169129984
@BarackObama except for those who own a business or carry a bible or a gun.

— d harsh (@DLHarshsr) September 18, 2012
He'll never learn, will he? Keep being honest, Twitter!
Update: Wow. How presidential!
The president's official Twitter account retweeted this absurdity.
Logo change for the Romney campaign: Believe in half of America. pic.twitter.com/rv6KlSYZ

— The Democrats (@TheDemocrats) September 18, 2012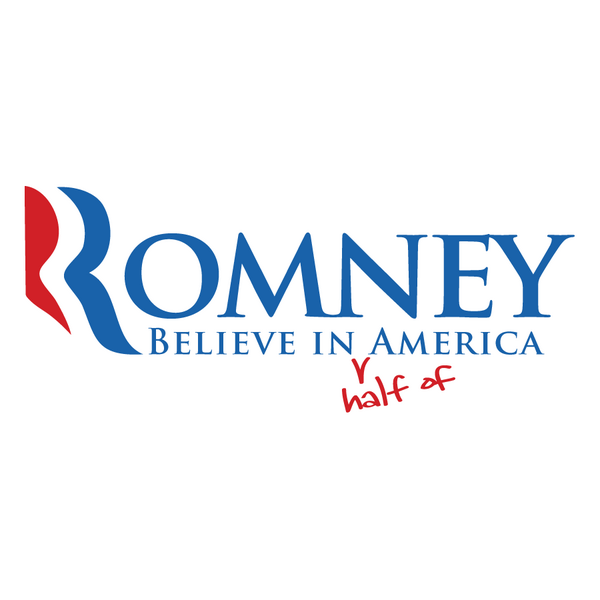 Lame.