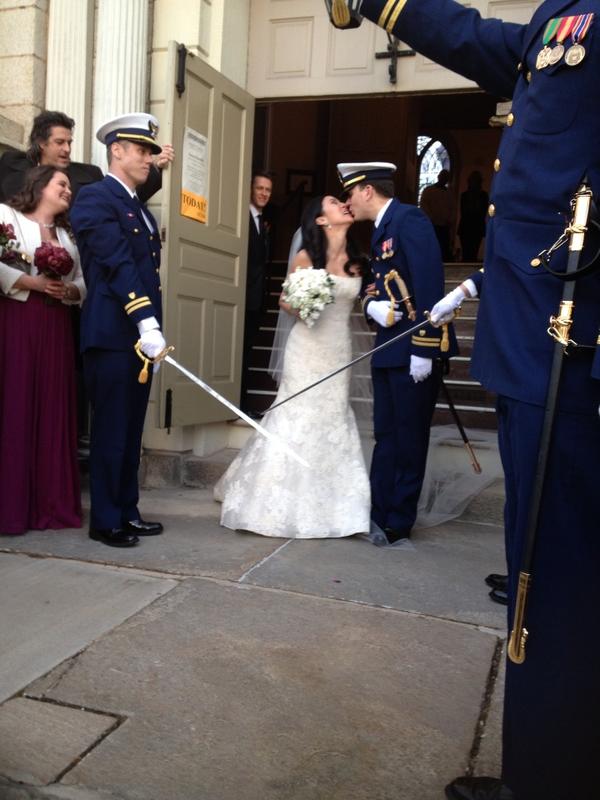 Thanks! RT @olyphil: Michelle [Kwan] and clay [Pell] leaving the church pic.twitter.com/0Nt5jLDl

— Sylvia (@SylviaUnseen) January 19, 2013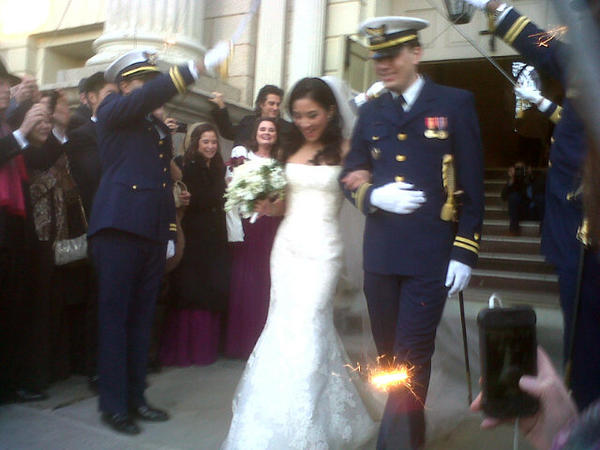 Michelle Kwan is a two-time Olympic medalist in figure-skating. Her husband's name is Clay Pell. According to People, Pell is director for strategic planning on the National Security staff at the White House. He is also the grandson of the late Rhode Island Sen. Claiborne Pell.