House Republicans are at the Kings Mill Resort in Williamsburg, Va., for their annual retreat today, and much of the news coming from the retreat is about … the press. Reporters on the retreat beat are kvetching about the media "lockdown."
Clearly a bunch of security threats that need to be kept away from members of congress pic.twitter.com/XPfPrwIi

— john r stanton (@dcbigjohn) January 17, 2013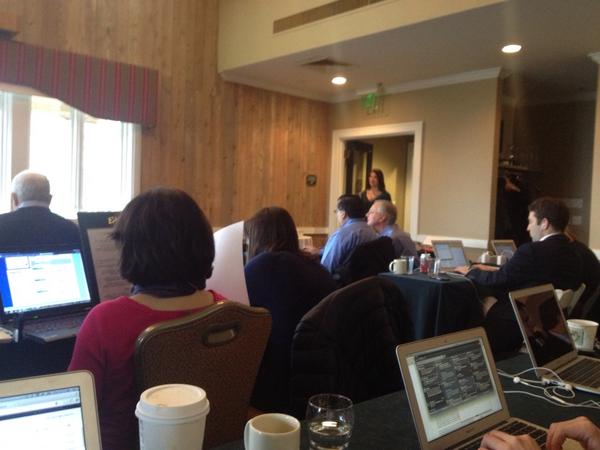 Ah, that's right. Security threats are what journalists say are security threats. They're experts, you know.
you know what the republic just can't survive? The possibility of House Republicans talking to reporters in an unchaperoned environment.

— john r stanton (@dcbigjohn) January 17, 2013
Security tells reporters at House GOP retreat to stay in the one room of the golf house we're assigned to. Can only leave to eat, defecate.

— Dave Weigel (@daveweigel) January 17, 2013
Sitting by a fireplace while no news is happening turns out to be a nono at GOP retreat.

— Brian Beutler (@brianbeutler) January 17, 2013
At House GOP retreat, Capitol Police have told us we are not permitted to wander around an empty clubhouse in case members of Congress come

— Jake Sherman (@JakeSherman) January 17, 2013
Press access at House #GOP retreat growing more restricted. Security tells us we can only leave filing center to eat or use the bathroom.

— Ed O'Keefe (@edokeefe) January 17, 2013
Somehow — somehow — we have a feeling they'll be able to cover the event.