Oh, my. Somehow The Daily managed to confuse conservative commentator Erick Erickson with Obama cheerleader Ben Smith.
@JECarter4 But have you ever seen me and @erickerickson in the same place at the same time???

— Ben Smith (@benyt) October 9, 2012
In a hilarious screw-up, The Daily's "Pundits, Pols and Trends to Check Out" included Erickson's tweets under Smith's name.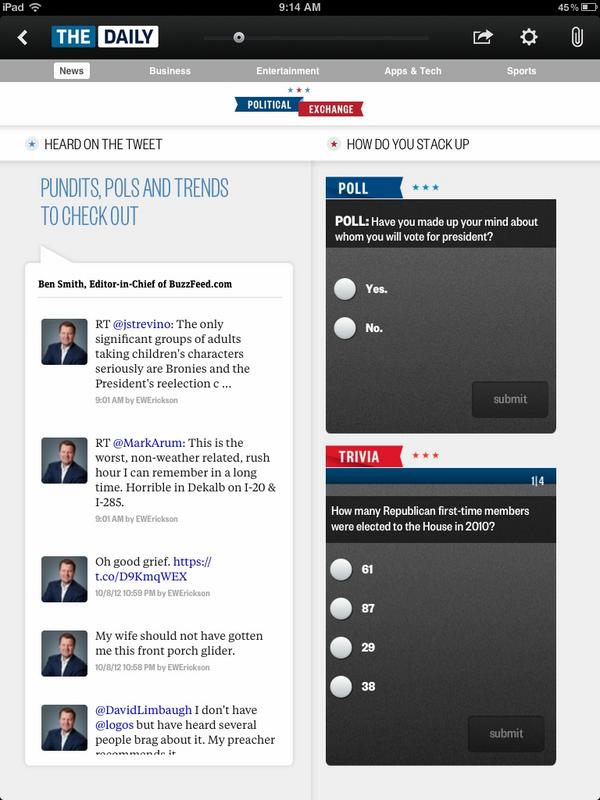 Oops!