Three tweets from NFL players are on their way to becoming a viral phenomenon after second-grade students in Buffalo, New York, whipped out their red pens for a grammar lesson. Deadspin captured images of the edited tweets from the Elmwood Franklin School Facebook page.
A larger image: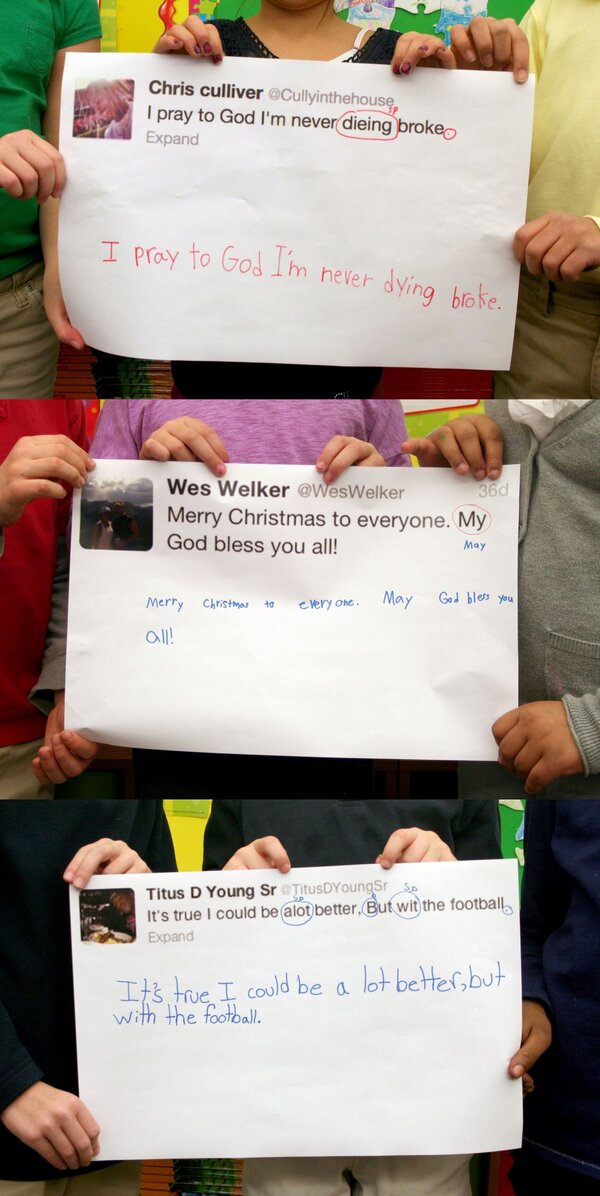 And yes, the tweets are real.
https://twitter.com/TitusDYoungSr/statuses/293617630949015553
The 49ers' Chris Culliver deleted the evidence of his spelling error, but Topsy archived the tweet.
Watch out Piers Morgan and Cory Booker. You could be next!