It all started with a story about British soldiers in the heat of London during a military parade.
Record scratch. Mike drop.
Okay, we don't know if his name was actually Mike, but he dropped like a sack of potatoes … fried potatoes.
Temperatures have passed 30C in London today, overwhelming some soldiers who took part in a military parade alongside Prince Williamhttps://t.co/McrUFliY2F pic.twitter.com/KAYXloNTvV

— ITV News (@itvnews) June 10, 2023
We gotta give the man props for keeping the horn to his lips and attempting to play on. The band did, in fact, play on as the tipsy trombonist even attempted to stand up and continue the tribute to Prince William.
Another soldier can be seen being whisked away in the background.
I'm not sure the use yet but I'm snagging this for a reply image. pic.twitter.com/xbWwAb0S4t

— ZapRowsdower (@nkleslie1) June 10, 2023
It's really not funny to see a man passed out … trombone still in place … giant wavelength-sucking heat-absorbing bearskin hat still affixed to his head … as the band plays on. We're going to hell, aren't we?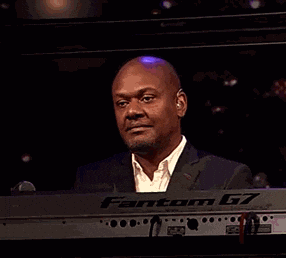 Americans couldn't help but point out that the 'scorching' temperature of 30° Celsius is equivalent to 86° Fahrenheit – not hot by the standards of many Americans.
One bitter Brit got more than he bargained for when he expressed his anger at Americans saying 86° isn't really all that hot.
If I see one more American lament about how 30C isn't hot, I'm gonna go mad.

95% of American buildings are fitted with AC, contrast that with the UK's 5%.

Having spent Summer in both the Deep South of the USA, and the U.K. – I can say for a fact that U.K. summers are worse. https://t.co/IFZmDA9JP1

— jude™ (@_PigginTeaBreak) June 11, 2023
He's spent summers in the Deep South in the U.S. and in the U.K., and the U.K. summers are worse, folks.
Bollocks.
…

…

That dude is outside, homie. Do you think we air-condition the outside? https://t.co/futMiGnvGT

— Beard and Circus (@Shooter_ptpx01) June 11, 2023
'Honey, it's supposed to be a bit warm in Poughkeepsie today. Turn up the AC!'
Yes, British soldiers pass out when they're outside because Americans have air conditioning inside.
It turns out, by they way that this poor bombarded bloke is likely 180° wrong (that's 82° Celsius, by the way).
That's not very hot. pic.twitter.com/ROJ0FNucbK

— Marcus Epistemicidal Maniac Payne (@MarcusDAurelius) June 12, 2023
Fainting faceplants among British soldiers on parade is not a new phenomenon at all.
Here's Queen Elizabeth II passing a toppled troop in 1970.
A soldier faints from the heat at a crucial moment during the Trooping the Colour to mark Queen Elizabeth's birthday in 1970. pic.twitter.com/fWAJYYF7Dz

— George Njoroge (@georgenjoroge_) March 7, 2023
It's so common, in fact, that the British military studied the phenomenon and found they could decrease the chances of fainting if they acclimated vulnerable troops ahead of time by exposing them to heat.
In other words, it's likely this is less a problem in America because Americans are acclimated to higher outside temperatures than our former oppressors.
That's 86F in normal people terms. We do lawn work and never break a sweat in those temps. Buy an AC, or won't your climate hoax government allot it?

— Probability Zero: MAGA Patriot (@prob_zero) June 12, 2023
Exactly. Our AC units allow us to be comfortable when indoors, but most of us are quite accustomed to much higher temperatures than 86°F.
🤣🤣🤣🤣🤣It's 37C right now, and we haven't even gotten to the hottest part of the year. 86F is a nice spring day.

— Pops (@Popsrucker) June 11, 2023
For those of us who are Gen X or older, many of us spent our entire childhood without an AC unit. We'd fire up the window fans on those 90° nights and alternate between sweating and being chilly as the fan blew across the sweat. Good times!
Try it on, honey bun. 95-100F, 90-100% RH. pic.twitter.com/p4j9uSAG8m

— Mike Oxlong (@M1ke_0xlong) June 12, 2023
Now that's hot!
Yes, it's the temperature, and not the big bearskin hat in June. 🙄 https://t.co/fepnyYbEUs

— Deep Goat (@deepgoatdc) June 12, 2023
The bearskin hat is KILLING us. LOL.
Go'ya aircon commin' on chewsday do ya, gub'na?

— Turtle (@ElctrcTrtleLnd) June 11, 2023
'Aye, ya kent bluh-y live wi-out it!'
That isn't a heat problem. Don't lock your knees when standing at attention.

— DaveMedia_INC (@DaveMedia_LNK) June 11, 2023
Many people blamed the locking of the knees, which has been known to cause fainting.
It's also true, however, that heat you're not accustomed to will slow your heart rate down, make you dizzy, and eventually lead to passing out.
This is the most disheveled, Pissy Redcoat I've ever seen: https://t.co/AHW321VG1p pic.twitter.com/GlxNOUDLWI

— Deebs (@DeebsFLA) June 12, 2023
Hey, you'd be a bit worse-for-wear if you were feverishly tweeting through a torrid 75° (24°C) afternoon while being British.
How in the world did you babies ever colonize half the planet?

— 👣ℙ𝕖𝕕𝕣𝕠'𝕤 𝕄𝕦𝕤𝕥𝕒𝕔𝕙𝕖🇺🇲 (@OfAthenry) June 11, 2023
The globe experienced a Little Ice Age from the 16th through the 19th centuries – perfect timing to allow the heat-intolerant Brits to conquer much of the world. LOL.
Can't hear your whinging over Yorktown… https://t.co/oFhNJLsHBi

— Andrew Donaldson (@four4thefire) June 11, 2023
Ouch. Shut. Down.
All of my large, poofy hats and wool suits are air conditioned, so I rarely have this issue.

— adam (@SCAdamH) June 11, 2023
Bwahaha! Never leave home without your portable bearskin hat AC unit.
🙄🙄🙄 what's the "Deep South"? It was 86 degrees here in Texas at 9:30 this morning. It's only going to be 95 today. Next week it'll be over 100. Several million people work outside in that heat daily. You should just take your L and move on. pic.twitter.com/zUkoMCcCNp

— Rob (@haddypdaddy) June 11, 2023
He wasn't prepared to take the 'L', so the pummeling continued.
Kids practice football (the real one) with it 95 degrees out and in full gear…..

— TinyJinx 🧨 (@Jinkees3) June 12, 2023
LOL. Football … 'the real one'.
As an American in London this very week, the outside temps are hot but not that hot. Nothing like home in Miami.
Sleeping in the apartment without fans or air conditioning is quite difficult. I'm not sure why the UK and EU don't have more window AC units.

— Dr. Judgmental Shoelace, PhD. 🇺🇸 (@DocKilmer) June 11, 2023
Their long-term plan, you see, was to pay for air conditioning with tea taxes. Oops.
Ya'll better shelve any invasion plans. pic.twitter.com/wNs5rmVDun

— StanleyFosha (@stanleyfosha) June 11, 2023
Arizona wipes a bead of sweat from its brow and says 'Did you say somethin' about heat, partner?'
I grew up in the South and neither my (until I was 12) nor my high school had A/C. This tweet is insane. https://t.co/3sdXJc23We

— Physics Geek (@physicsgeek) June 11, 2023
Many of us across the country grew up this way, and our parents didn't have AC until well into adulthood.
Modern folks are soft.
Yeah, well here in the Deep South we have the good sense not to wear those hats in the Summer. We also have the decency to stop what we're doing and assist a person suffering heat stroke. https://t.co/gY4VFrx7Dq

— NiedermeyersDeadHorse aka NDH (@NiedsG) June 11, 2023
That's possible because we had the good sense and decency not to have a king.
I love how nobody in the US started this fight with England, they decided they needed to start it with the US. And now they're mad they suck at weather. https://t.co/sCT6JkHzbR

— Andrew, But From The Future (@andrewgutin) June 11, 2023
LOL. You take a shot at America and we shoot back.
And when you know you've been defeated …
Not gonna be lectured by a country that has guns yet still boasts a higher homicide and knife crime rate, lower life expectancy, where 62% of bankruptcies are caused by medical bills – "muh freedom" though right?

— jude™ (@_PigginTeaBreak) June 11, 2023
LOL. Hey, bro, if you can't take the heat … you're probably British.
Interesting. I guess winter doesn't exist in America and 95% of American buildings are fitted with AC. Also, Americans can't argue with this genius because there are guns in America. Checkmate, Americans. https://t.co/zOjvF0pgHu

— I'm Jeff 🍻 (@fyvie2) June 11, 2023
To be fair, Americans having guns has been a sore issue with the British for a very long time.
It's time for the summer haircut!
I've been waiting for the perfect moment to use this. pic.twitter.com/EXuuNdXtQJ

— Lindsey Graham's Fainting Couch. "Mee Mah!" (@mrfunnysmart) June 11, 2023
LOLOLOL! That should solve the problem.
***
Editor's Note: Do you enjoy Twitchy's conservative reporting taking on the radical left and woke media? Support our work so that we can continue to bring you the truth. Join Twitchy VIP and use the promo code SAVEAMERICA to get 40% off your VIP membership!