USA Today published a typo-laden headline that sounds like a bad spinoff where the Dutton family meets Lord of the Rings.
According to USA Today, some tourists discovered a baby elf, took it to the police station, and then it escaped … probably using magic.
Imagine how confusing the headline would have been had it not included the image of the giant non-baby elk.
Tourists during a recent visit to Yellowstone spotted a newborn elf and took it to a police station. The elf later escaped into the forest. https://t.co/Jwn7lxkqK9

— USA TODAY (@USATODAY) June 3, 2023
They said 'elf' twice! LOL. Now that's fake news.
— Eddie Zipperer 🐊 (@EddieZipperer) June 3, 2023
The normal lies we get from USA Today aren't near as entertaining as this one.
Was it a south pole elf?

— TNgarrett (@tngarrett) June 3, 2023
A South Pole elf wouldn't have left any survivors at the police station. Just saying.
https://t.co/ZeLvvWs0tP pic.twitter.com/BNeNPxM2wo

— Dr. Drew Brayshaw 🌊🪨 (@DrewBrayshaw) June 3, 2023
Yeah, it's like that.
Once you handle a newborn elf the elf parents will reject it and it will die alone. Sad!

— 30 Helens Agree: Reality Bats Cleanup (@hayeks_ghost) June 3, 2023
This is just basic science.
I would have taken it straight to Santa. https://t.co/DBm5PYkfNr

— ᗡ,ʞɹıɯS★ (@FoundersGirl) June 3, 2023
LOL! This is the right answer!
A baby Fauci! https://t.co/nvU2JQjDmk

— Gerry (@GerryDales) June 3, 2023
Bwahaha!
The newborn elf escaped into the forest AFTER jabbing everyone and threatening to fire them.
Best typo of all time right here

— Nathan Apodaca (@GeneralNate1) June 3, 2023
It really was just perfect.
Santa wasn't having any of this tourist nonsense

— Albert Fong (@albertfong98) June 3, 2023
It's not a good idea to tick off Santa.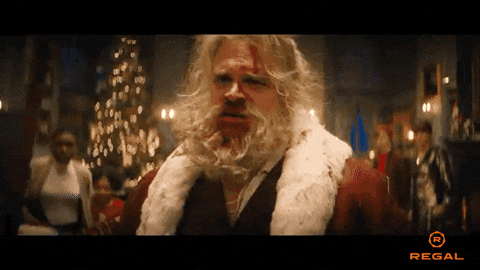 — Christine Beaudry (@CBeans92) June 3, 2023
Is it really too much to ask, USA Today?
Beware of the elk on the shelf.

— Sanho Tree (@SanhoTree) June 3, 2023
Yeah, IKEA doesn't make elk-ready shelving units.
Respect for not deleting or editing this tweet https://t.co/DdhSZURsBG pic.twitter.com/fAaPUMZEqW

— Michael (tracking N628TS) (@ferrictron) June 3, 2023
We have to agree. USA Today could have just deep-sixed this one and we wouldn't have had any fun with it.
Oops! We meant "elk." Although, we'd be really intrigued if tourists spotted a baby elf.

— USA TODAY (@USATODAY) June 3, 2023
Too funny.
***
Editor's Note: Do you enjoy Twitchy's conservative reporting taking on the radical left and woke media? Support our work so that we can continue to bring you the truth. Join Twitchy VIP and use the promo code SAVEAMERICA to get 40% off your VIP membership!