Today has been a day of leftists (and some on the right) attacking Casey DeSantis. It looks like they're rounding it out with some assassination fetish jokes about her husband, Ron DeSantis.
They're all just the nicest people, eh?
This particular thread started from the account of Eve 6, an American rock band who apparently has nothing better to do than make fun of the way a conservative politician's wife dresses. The lefties are pro-woman and all that, you know?
In the mind of ron desantis' wife he's already president and it's 1962 pic.twitter.com/Dzkojbg7Ww

— eve6 (@Eve6) May 28, 2023
The replies were a multitude of cheap shots at the First Lady of Florida's appearance.
Then it got even creepier.
next year then someone has the opportunity to do something incredibly funny

— dan! (@smokeyeyes__) May 28, 2023
Oh, we get it! Because John F. Kennedy was assassinated in 1963, so it would be hilarious if somebody killed Ron DeSantis next year.
These are the people who always talk about how evil people on the right are.
Surely this guy was an outlier though, right? Leftists are always telling us how loving and compassionate they are.
This looks more like late 1963 to me

— Brandon "Keeper of Gates" Warne (@Brandon_Warne) May 28, 2023
Nope. Not an outlier.
This isn't our first rodeo. The Trump assassination fantasies even made it to the big stage with people like Madonna.
They're just getting a head start on DeSantis.
Looking forward to November

— atoms (@atomsareenough) May 28, 2023
Real nice people. Real nice.
I'd settle for ca. 18 months later.

— ◡ ◠◡ ◠◡ ◠◡ ◠ (@UrsBasteck) May 28, 2023
Are you sensing a pattern here yet?
Now if we can only get Ron in a convertible next time he is in Dallas

— Matty (@the_mattydaddy) May 28, 2023
Perhaps these folks need a hobby instead of sitting around fantasizing about assassination.
Manifesting pic.twitter.com/GoAI0Q3kQ9

— patty normalbrains (@patomicbomb) May 28, 2023
The leftists are not sending their best.
Okay, they probably are. LOL.
I kinda wish it was November 1963 if you catch my drift

— MovieKaiser 🇺🇦🏳️‍🌈🏳️‍⚧️#WGAStrong (@MKaiser117) May 28, 2023
Yes, because you were so clever.
Praying for '63

— "The Marx brother" 🇵🇸 (@CommunistDough) May 28, 2023
There are more commies in the replies than the Democrat National Convention.
Any luck he'll be president and it'll be November 1963

— dingus khan (@BobByrd13) May 28, 2023
Screen name of 'dingus' checks out.
Hopefully there's a hero with good aim out there, like it's 1963.

— Faux Bravo. The entire Faux Bravo. (@FauxBravo) May 28, 2023
'Hero'. These people are unhinged.
The left is completely filled with unhinged lunatics who have no qualms wishing an assassination on someone based on the replies to this tweet. https://t.co/lUimH3Mb4T

— The Mick (@Mickpundit) May 28, 2023
Pretty much.
You know all that stuff about respecting women? https://t.co/Kv3J3sWhCJ

— jimtreacher.substack.com (@jtLOL) May 28, 2023
Leftists respect woman … who do exactly what they're told to do.
This guy's DeSantis death wish got noticed by none other than anti-DeSantis and Democrat Party darling, Rebekah Jones. He appears to have locked his account down now since his tweet got some attention.
A little light assassination humor on a Sunday. pic.twitter.com/ejK2UKZ8eC

— Damin Toell (@damintoell) May 28, 2023
Hey, what better way to spend your evening … if you're a psycho.
For her part, Jones did not explicitly engage in the assassination porn, but apparently found it amusing enough to reply.
That's a mighty fine person you have on your team there, Democrats.
Why is Jones encouraging this

— Matt Dawson (@SaintRPh) May 28, 2023
Do we really have to ask why?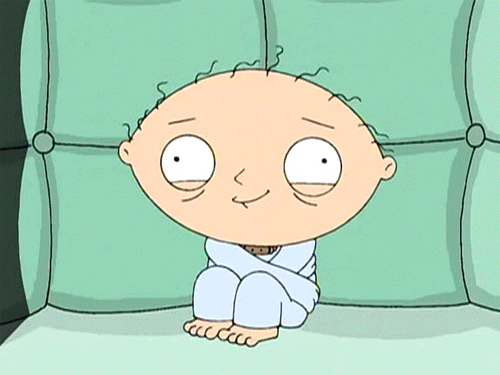 These do not seem like savvy tweets for somebody in her position….

— Helena Handbasket 🐊 (@hobbes16) May 28, 2023
We're reasonably certain 'savvy' does not apply to Jones and her leftist cohorts.
Here's to the night Eve6 was relevant

— REOtweetwagon (@REOtweetwagon) May 28, 2023
Congratulations, political rock band account! You're followed by the dregs of humanity.
***
Editor's Note: Do you enjoy Twitchy's conservative reporting taking on the radical left and woke media? Support our work so that we can continue to bring you the truth. Join Twitchy VIP and use the promo code SAVEAMERICA to get 40% off your VIP membership!