Of course! Did it happen? Vice President Biden was sworn in this morning. The oath was administered by Justice Sotomayer.
Binders! See, guys!? The Obama administration totally loves women.
Some of his best friends are women.
Twitter was buzzing with the news; some more excited than others.
https://twitter.com/angiegivens/status/292982677949259776
Oh, honey. Aren't you just precious?
Biden couldn't top his gaffe-tastic "I am proud to be the president of the United States" remark yesterday, and didn't even try. Smart move. There was no way to top that!
This Twitter user also seems to confuse the president and the vice president.
https://twitter.com/NewsBurd/status/292981602374520833
The guest list:
And CNN's Donna Brazile tweets some squee photos.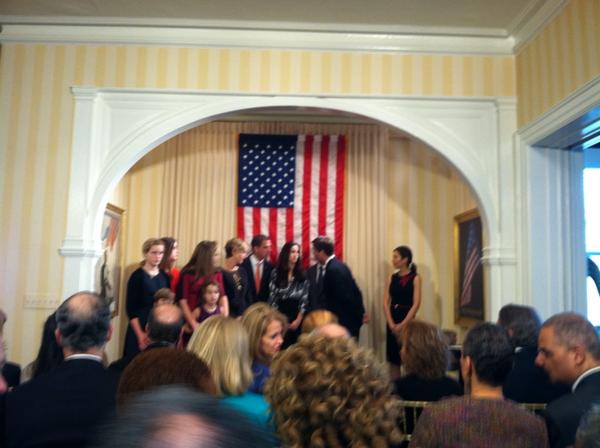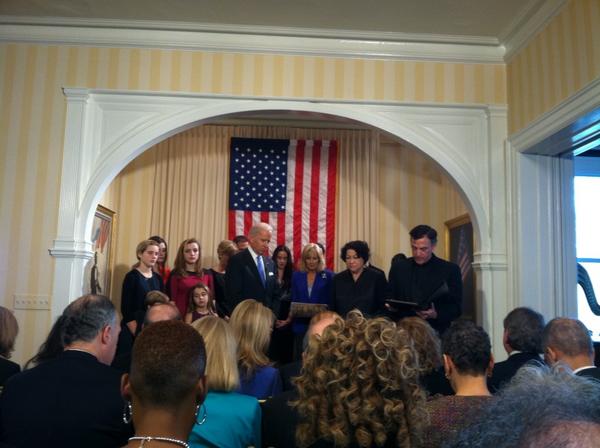 Historic! Or something.
And, it's official.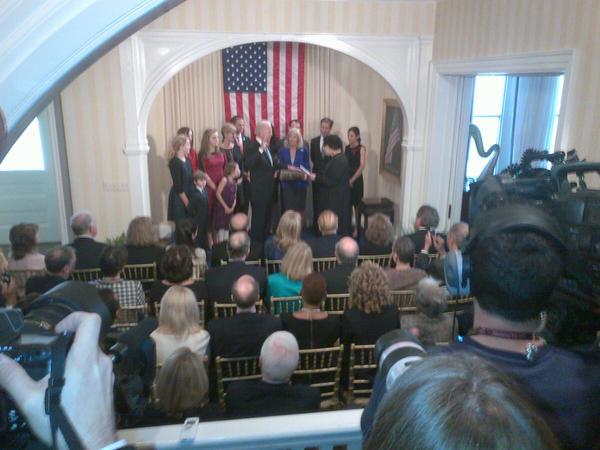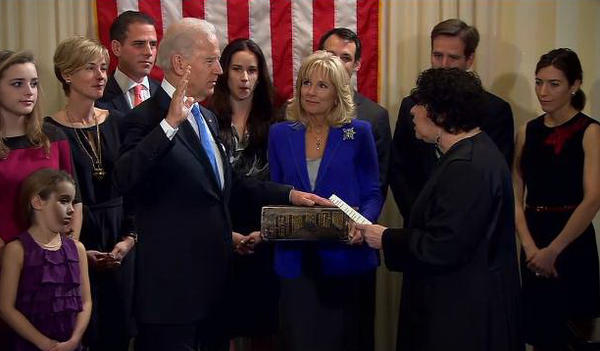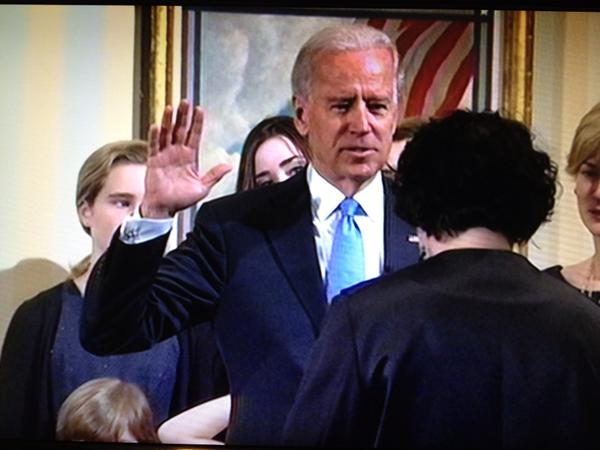 Piers Morgan swoons.
Four more years … of gaffes. So, there's that?
Heh.
Update: President Obama's Twitter account tweets congratulations.
Shockingly, the congrats did not include a picture of President Obama, for once.
Related:
Joe "Gaffe-man" Biden praises Dem 'Tom Kaine'; Tim Kaine tweets 'I love Jay Biden'
Gaffe-a-minute: Conservatives give a preview of #BidenDebatePrep
Oh dear: Joe Biden makes mind-blowing sexual gaffe about cheerleaders
#GuessBidensNextGaffe: Unchained hilarity as Biden sent home to Del.
Gaffetastic new tone! Biden in Va.: 'They're going to put you back in chains,' 'We can win NC again'
Gaffe-gagged: Biden tries to creep on donors: 'Trust me, you'll have fun,' White House embargoes conference call
Gaffe watch: Joe Biden addresses the NAACP in Houston; Update: Obama shows up … via video; Biden name-drops Rev. Wright; invokes Bork; talks voter suppression
Gaffe-tastic: Biden totally gets why people voted for a felon over Obama in W. Va.
Gaffetastic Joe Biden refers to 'President Romney' and calls Obama 'President Clinton'
TMI: Biden: 'I've known 8 presidents, 3 of them intimately'
#InJoeBidensMind: Guessing the VP's thoughts equals instant classic
Doing fine! Joe 'the gift that keeps giving' Biden: 'It's a depression for millions,' outs grandpa as plagiarist
This tyranny must not stand: #FreeJoeBiden from his chains
Unchained hijinks: Obama sends Biden to Tampa, crashing GOP convention
#BidensOfficialDuties: Citizens can't get enough of hilarious VP mocking
recent stories