Details are sketchy, but Twitter users are starting to buzz about a reported fire on the Bay Bridge. Early local media accounts point to an oil tanker that may have "brushed up" against one of the bridge towers. The Coast Guard is apparently responding to the incident.
#BREAKING: SF fire says an oil tanker struck a tower of the Bay Bridge. The Coast Guard is responding. Stay tuned for more.

— NBC Bay Area (@nbcbayarea) January 7, 2013
PHOTOS: Areal view of tanker that collided with Bay Bridge – http://t.co/IlwPOlrX via @kron4news

— // luis (@RunGomez) January 7, 2013
Picture of tanker that brushed up against one of the SF Bay Bridge's support towers. pic.twitter.com/DUYTjrjo

— Juan Carlos Guerrero (@JuanCarlosABC7) January 7, 2013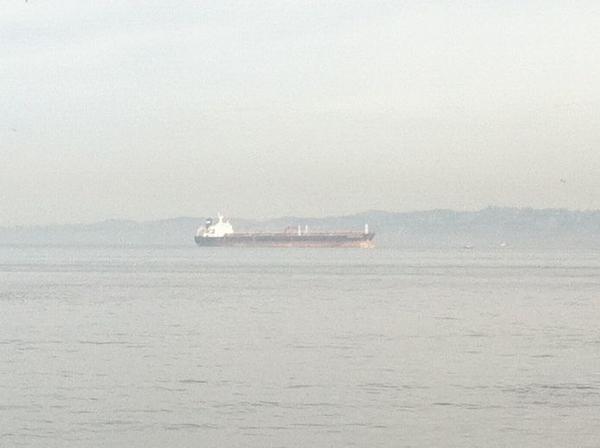 I posted 3 photos on Facebook in the album "Tanker Collides With Bay Bridge" http://t.co/xCJuvBE8

— KRON 4 News (@kron4news) January 7, 2013
Twitchy will monitor and update with any new developments.
Update: This is good news.
Coast Guard reports a tanker has hit the SF-Oakland Bay Bridge. No reports of leaking oil, tanker sitting at anchor now.

— Chris Hoenig (@Chris_Hoenig) January 7, 2013
Update: It appears that the tanker was empty:
Tanker that hit Bay Bridge is stopped out in Bay. Bar Pilots tell me NO hull breach or leakage. Tanker was empty. pic.twitter.com/Snm4JmcP

— Kristin Hanes (@KristinHanes) January 7, 2013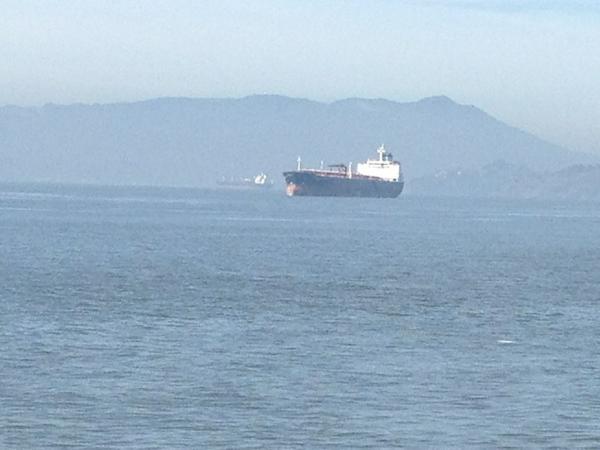 Thank goodness.
Update: Looks like the Bay Bridge is OK, too:
Caltrans: No structural damage to Bay Bridge. 30-40 feet of wood and plastic fender damaged and will need to be replaced.

— ABC7 News (@abc7newsBayArea) January 7, 2013
To change your comments display name, click here.