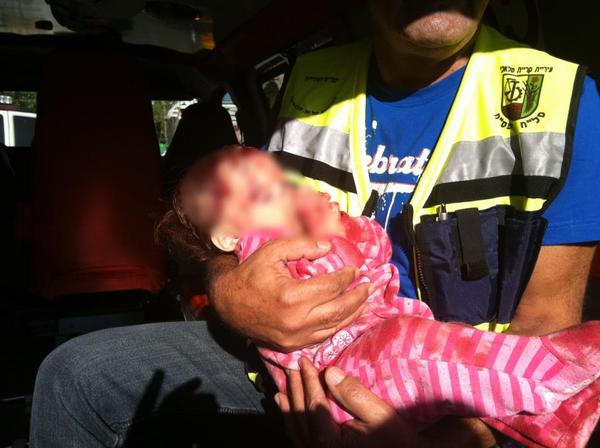 Horrific and devastating. Our thoughts and prayers continue to be with Israel and its children.
As Twitchy has reported, IDF launched a "widespread campaign on terror sites" and Israel has been under heavy fire for days.
The IDF has been providing information and horrific photos via its Twitter feed. Prime Minister Netanyahu is doing the same.
More from Netanyahu's statement to foreign press:
"In recent days and weeks, Hamas and the other terrorist organizations in Gaza have made normal life impossible for over one million Israelis. No government would tolerate a situation where nearly a fifth of its people live under a constant barrage of rockets and missile fire, and Israel will not tolerate this situation.

This is why my government has instructed the Israeli Defense Forces to conduct surgical strikes against the terrorist infrastructure in Gaza. And this is why Israel will continue to take whatever action is necessary to defend our people.
I want to remind you that seven years ago, Israel withdrew from every square inch of Gaza. Now Hamas, they took over the areas we vacated. What did it do? Rather than build a better future for the residents of Gaza, the Hamas leadership, backed by Iran, turned Gaza into a terrorist stronghold.

They fired thousand of rockets at our cities, at our towns, at our civilians, at our children. They've smuggled thousands of rockets and missiles into Gaza, and they deliberately place these rockets and missiles in civilian areas: in homes, in schools, near hospitals. This year alone, the fired over one thousand rockets and missiles at Israel, included close to 200 rockets in the last 24 hours.
He goes onto explain there is no moral equivalency here. Hamas deliberately targets civilians, including children. They are terrorists who not only target children, but place rockets next to their own children. Hamas is a terrorist group, solely focused on death and destruction.
Netanyahu continued tweeting as well.
Exactly. And some sickly support and defend Hamas?
It continues.
https://twitter.com/TomBarton_RT/status/269117638364524544
Twitchy will continue to monitor and provide further updates.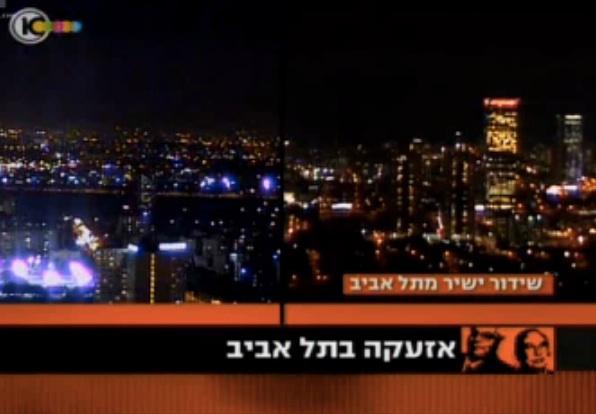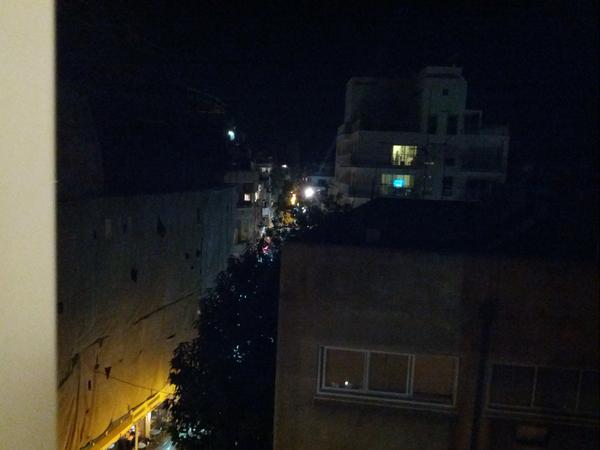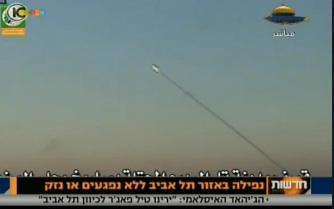 Update:
IDF says no rockets actually struck.
Confirmed: Sirens indicating rockets launched, but so far reports indicate that none actually struck inside the city.
Israel remains under fire.
Twitchy will continue to monitor and update with all developments.
Update:
https://twitter.com/thena9ir/status/269134445259407361
Update: Reports that the airport has been closed.
Reports, unconfirmed, of a rocket landing in Holon, on outskirts of Tel Aviv.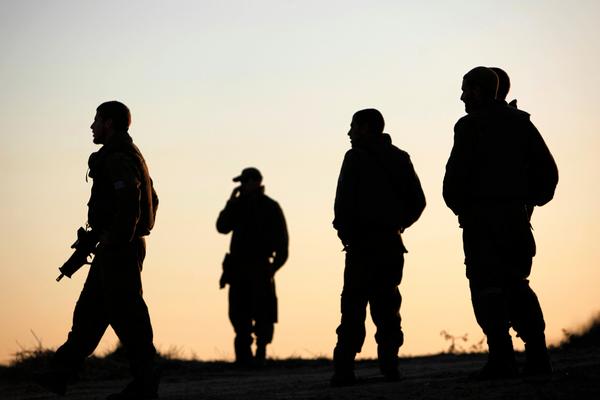 Follow #IsraelUnderFire or #PrayforIsrael:
Update: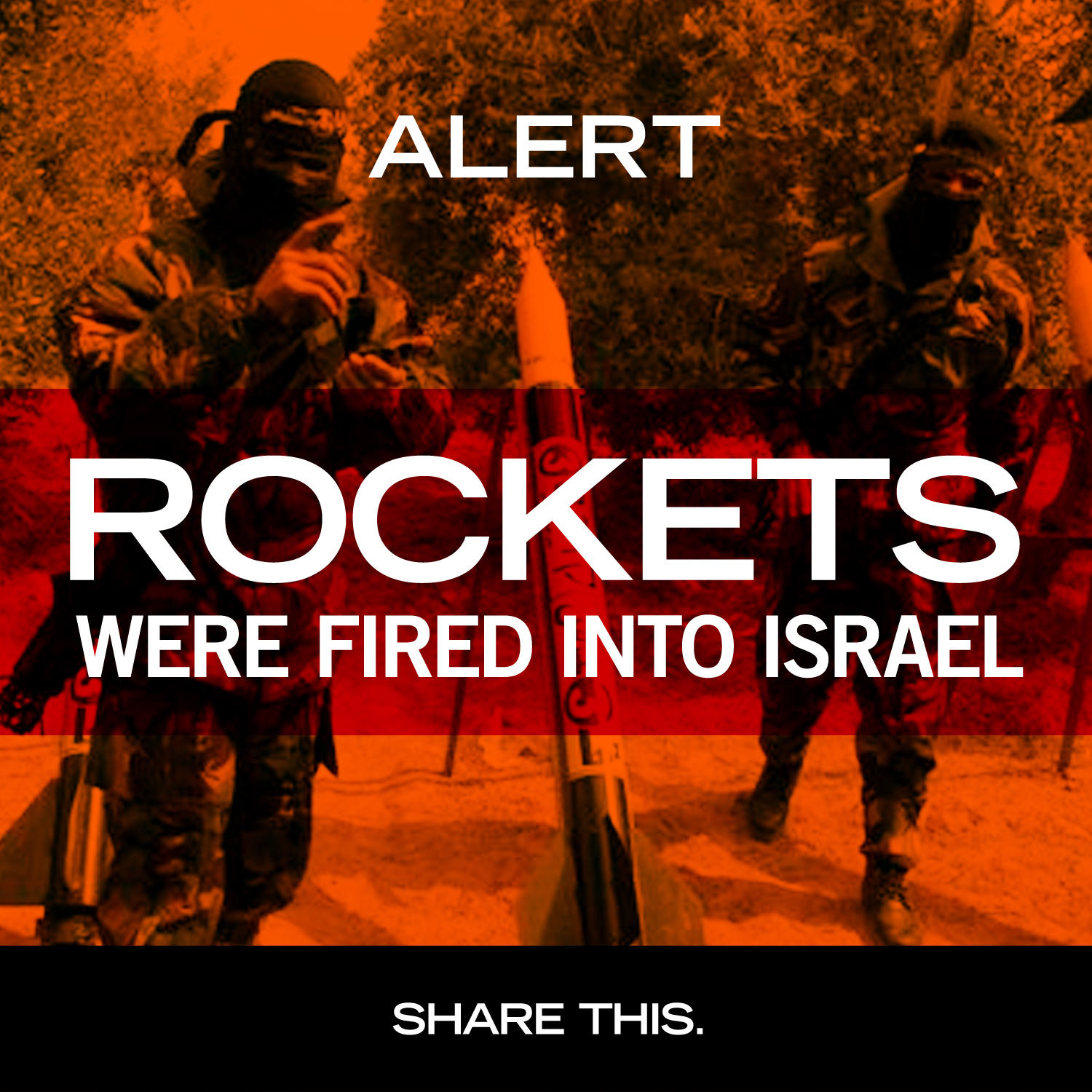 Update:
Beer Sheva is also under attack:
https://twitter.com/AlqassamBrigade/status/269140777794420736
This Twitterer raises a very good point:
While President Obama has shown himself to be anything but pro-Israel, we stand and will continue to stand with Israel.
Update: Netanyahu continues tweeting.
And deletes a tweet thanking President Obama for support.
More from the IDF:
Update: A U.S. Senate resolution supporting Israel's right to self-defense has been drafted. Thirty senators have signed on.
The non-binding resolution, originally drafted by Sens. Kirsten Gillibrand (D-N.Y.) and Mark Kirk (R-Ill.), "expresses unwavering commitment to the security of the State of Israel as a Jewish and democratic state with secure borders, and recognizes and strongly supports its inherent right to act in self-defense to protect its citizens against acts of terrorism."
The resolution, the first such proposed legislation in the wake of Israeli airstrikes launched Wednesday in retaliation for rocket attacks from the Gaza Strip, may come to a vote as early as Thursday evening.
A student at Ben Gurion University has written about his experience during Operation Pillar of Defense and life as an Israeli living under the constant threat of terror:
I wrote this letter in the hopes that when you read or watch the news, and hear of what's going on. When they report all of Israel's attacks on Gaza, and leave out the fact the Israel's been under constint fire for over 11 years, that when you see the planes attcking Gaza, but they don't show you the strikes on Israely civilian homes, remember I'm there too. I am one of those running from the missles.
…
I have seen the graces of G-d first hand. Since Jabri's death, over two hundred and fifty missiles have been fired upon Israel in the span of less than 24 hours, and most Israelis are alive and unharmed, save for 3 brave Israelis who were killed running to their bomb shelter and 3 solders wounded while defending Israeli's right to freedom. While writing these lines, my friends and family are being called up, to unfortunatly pick up arms to go defend Israel's civilians and borders.
We here at Ben Gurion University pray for the fighting to end, for a time of brotherhood and peace among all Jews, and among all of Israel's neighbors.
And we continue to pray that peace will come to Israel and her people.
Update:
Air raid sirens sounded in Tel Aviv on Friday and a loud explosion was heard as Hamas targeted the city again.