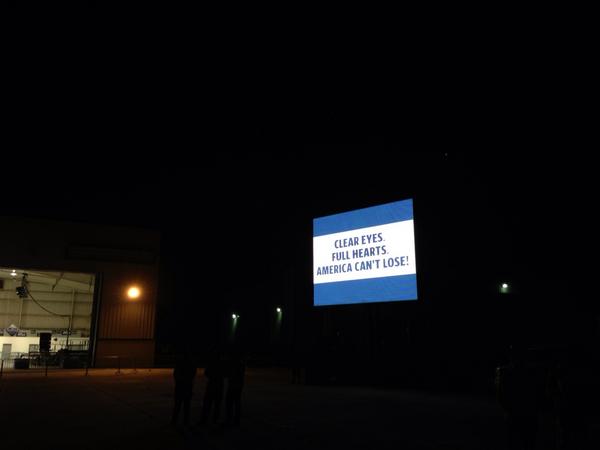 That was the scene as Mitt Romney arrived in Florida last night for the final round of rallies.
And the scene this morning: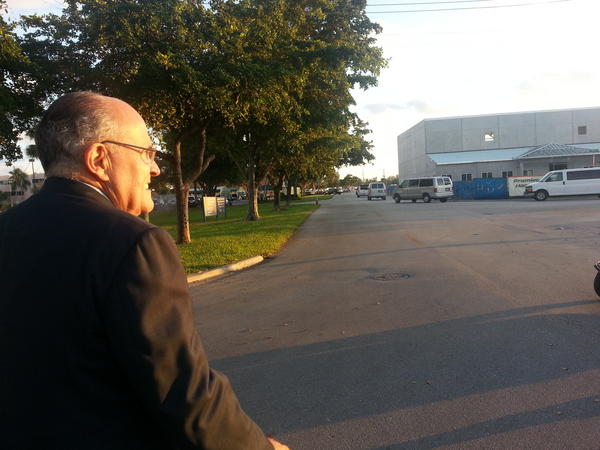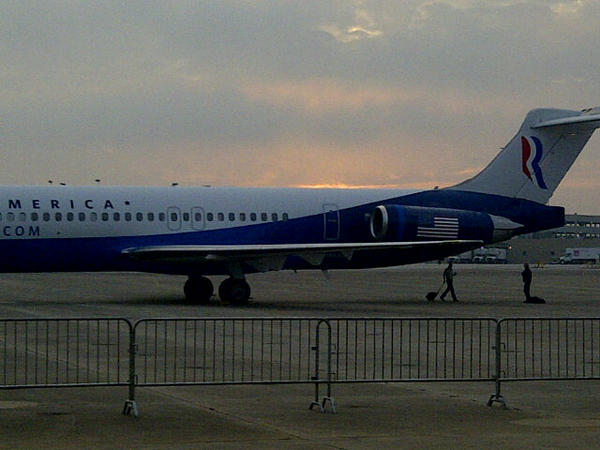 Folks began lining up early.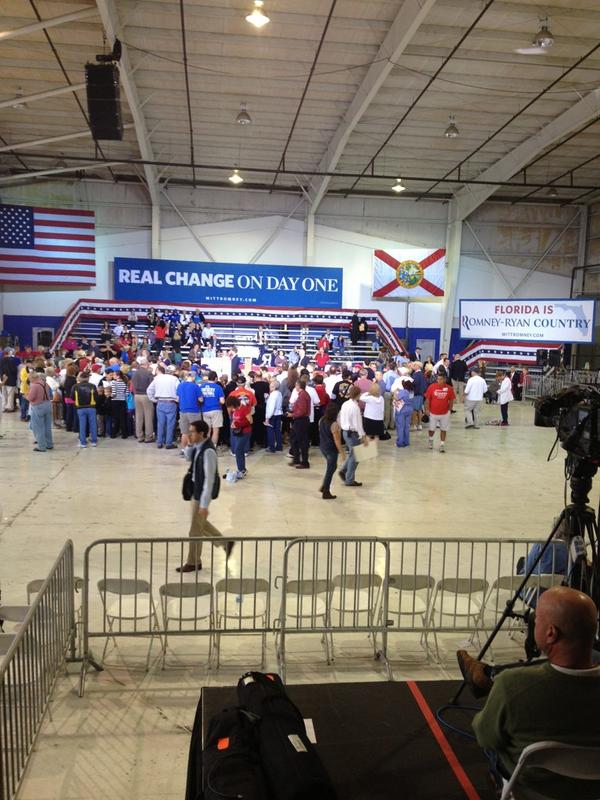 Overflowing, indeed. Here is the scene outside of the event.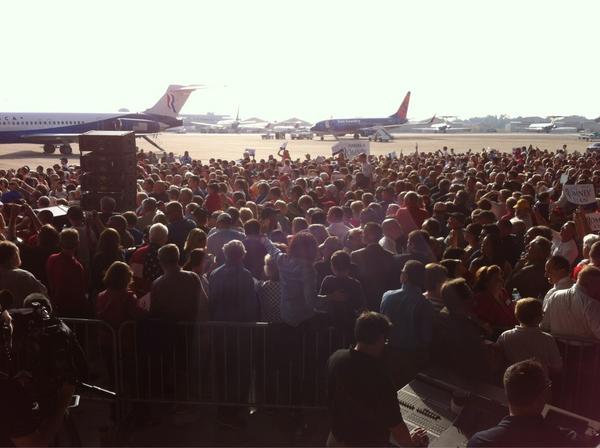 And inside, former Governor Jeb Bush starts firing up the crowd.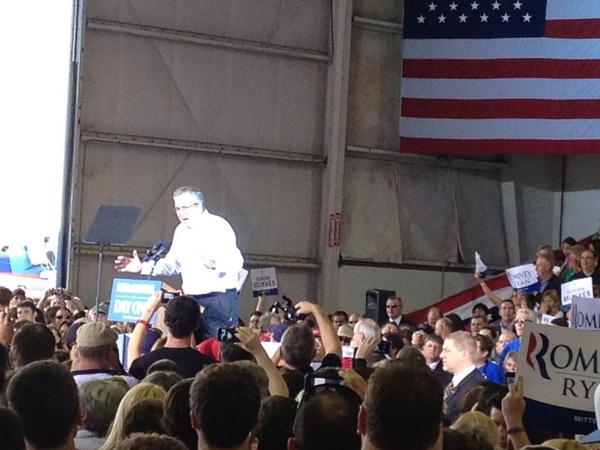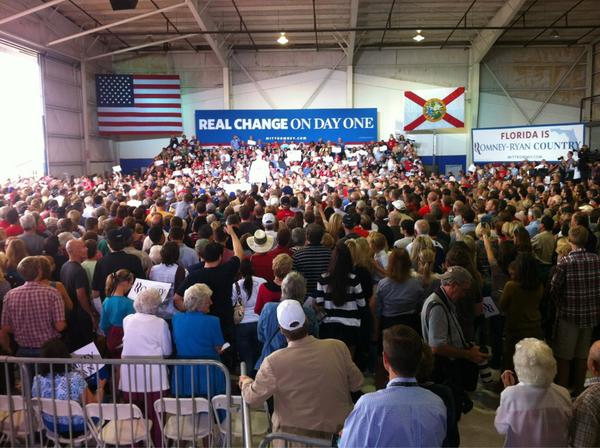 Then Romney takes the stage.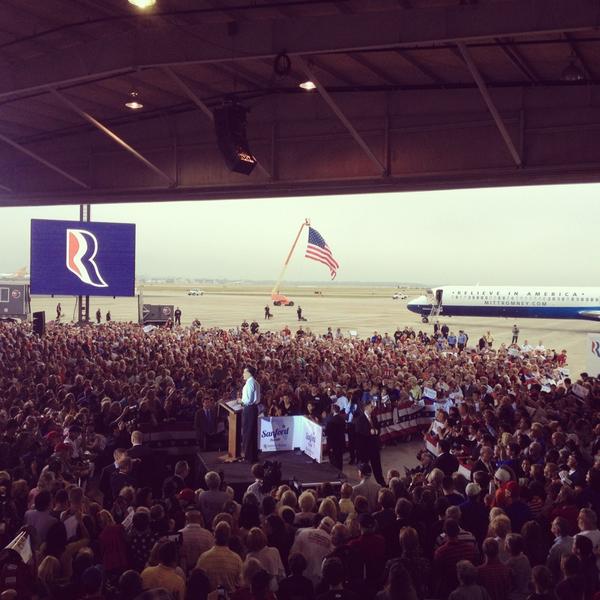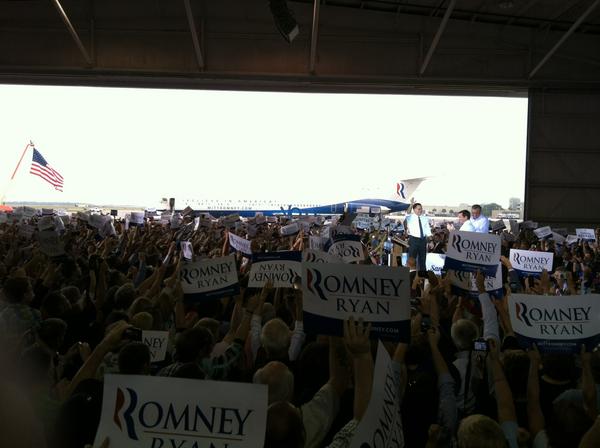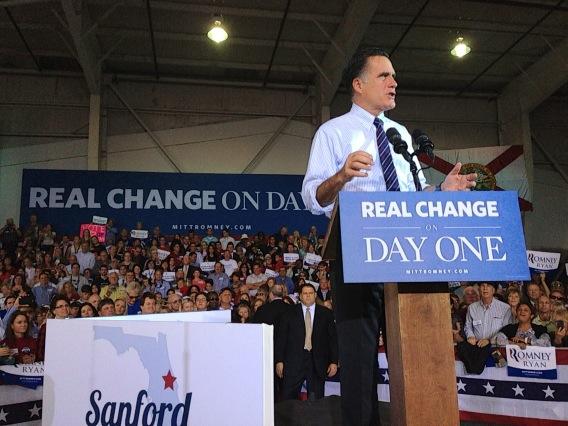 Attendees loved Governor Romney's inspirational and heartfelt words.
https://twitter.com/PlaceboBSH/status/265465729791438848
Attendees also provide more amazing photos of the energetic and optimistic crowd.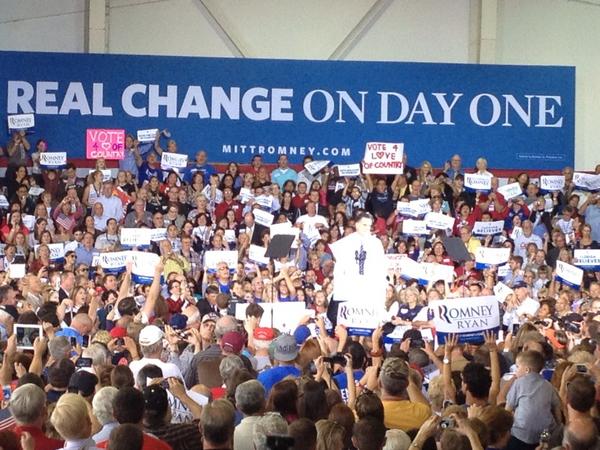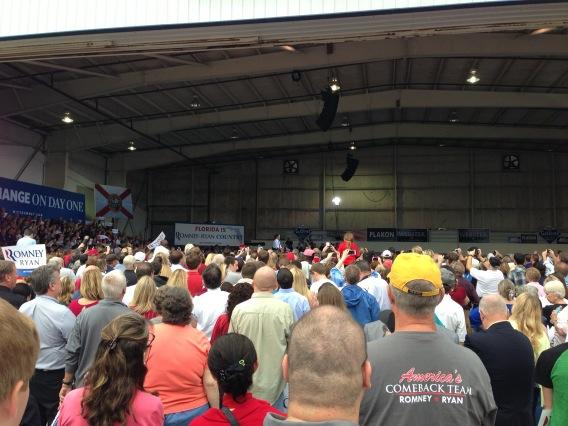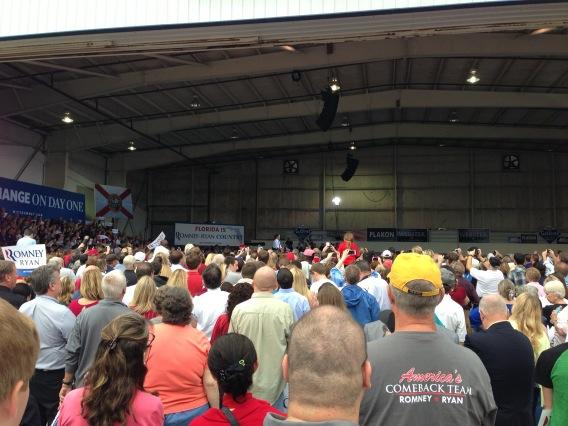 The crowd seems to confirm the latest polling out of Florida, which bodes well for Mr. Romney.
Fired up, ready to go? You betcha. On day one.
To change your comments display name, click here.