Ashley Porter, a journalist at 10 News in Tampa, Fla., is using Twitter today to call attention to a horrific case of animal cruelty. A dog was found in Tampa with an arrow through her abdomen. Warning: the photos are graphic.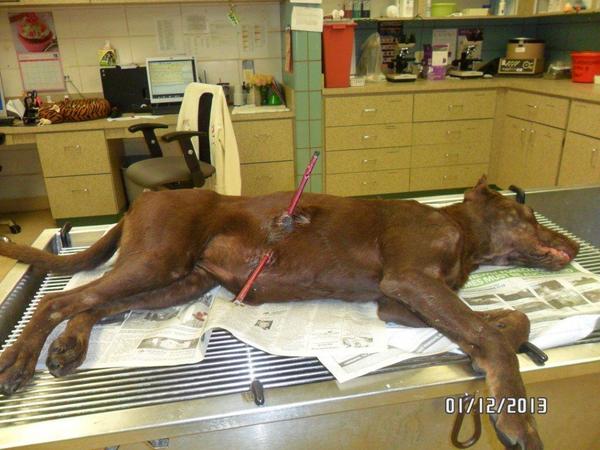 The dog's injuries were so severe she had to be put to sleep.
The dog found in Tampa who was shot with an arrow has been put down. The injuries to her abdomen were too severe. pic.twitter.com/FObmDA8J

— Ashley Porter (@ashleyreporter) January 12, 2013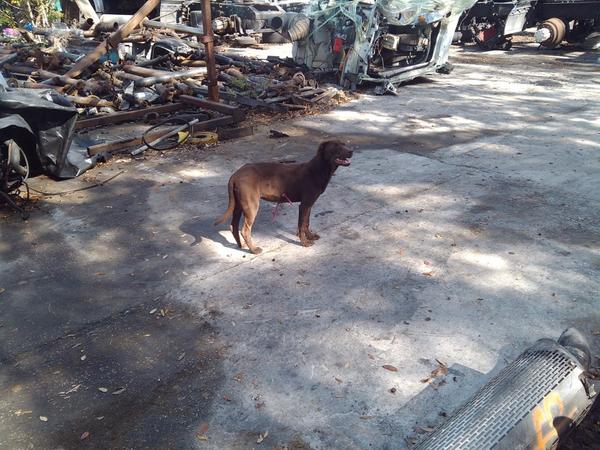 Pardon my French, but the person who shot this dog with an arrow should burn in hell: pic.twitter.com/wEpY4dat – @ashleyreporter

— Micah Grimes (@MicahGrimes) January 12, 2013
Horrible! MT @MicahGrimes: Dog is dead. Had to be put down b/c someone shot it w/ arrow – Graphic: pic.twitter.com/YrMilDCD (@ashleyreporter)

— Tracy Solomon (@tracysolomon) January 12, 2013
If anyone has any information about this horrendous crime, please call Hillsborough County's Department of Animal Services at 813-744-5660.
Update:
More info on the dog:
Investigators thought the dog hit a rod in a junkyard. In surgery, they realized she was shot w/an arrow gun. She's a 1yo chocolate lab mix.

— Ashley Porter (@ashleyreporter) January 12, 2013
Update:
To change your comments display name, click here.