"Scrubs" actor Zach Braff joined famous Cherokee actor Elizabeth Warren in Massacusetts for rallies at Northeastern University and Clark University on Saturday.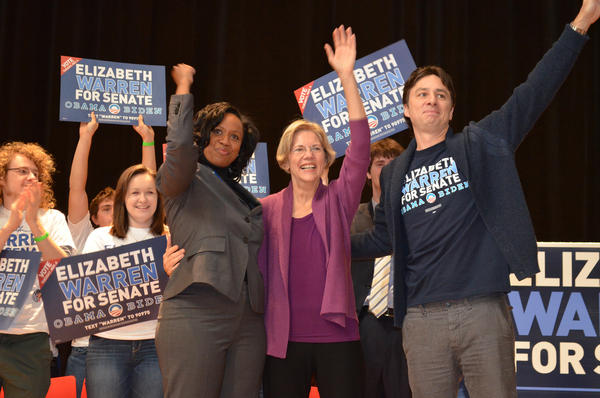 We're pretty sure Fauxcahontas didn't motivate college students to roll out of bed on a Saturday. But was Braff enough of a draw on his own? Or did students show up for the free grub?
This flyer advertises "free food" at the Clark University rally and voter registration event (where you can get "registerd" to vote).
https://twitter.com/allegramarra/status/257156948863115264
Perhaps people showed up for some authentic Pow Wow Chow?