We can't decide if Code Pink's Occupy Wall Street anniversary bra toss is more worthy of mocking giggle-snorts or shudders. But why choose one? Prepare to giggle-shudder at Code Pink's absurd, creepy, desperate spectacle that, for once, focuses above the belt.
Code Pink sans floppy vagina costumes:
FYI, Code Pink, we're laughing at you, not with you.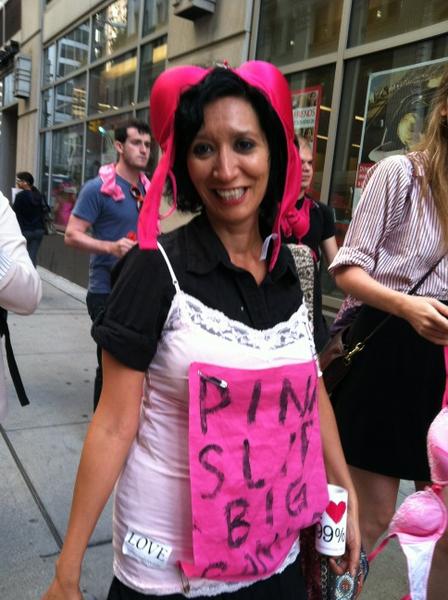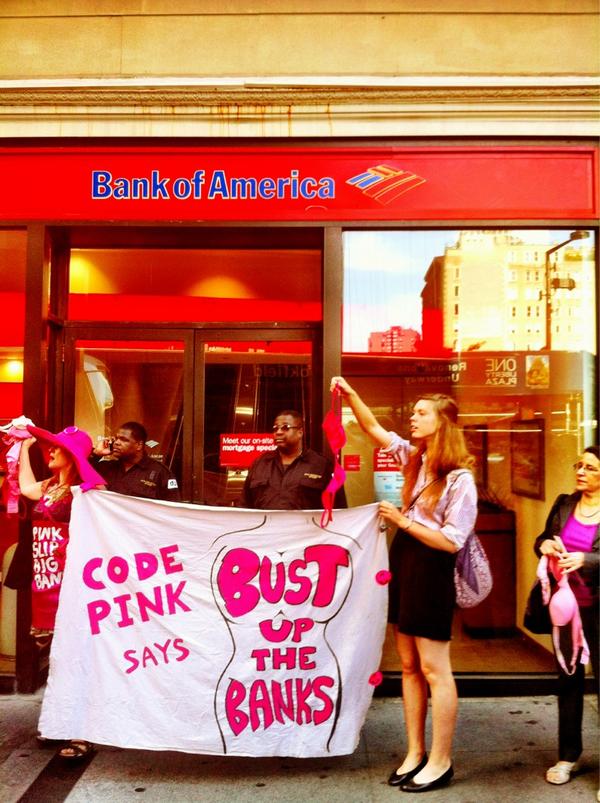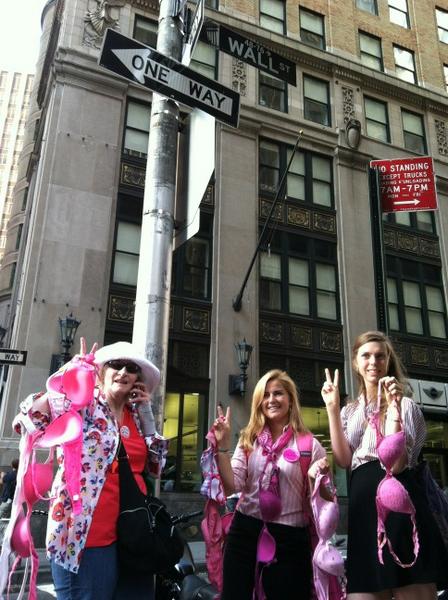 Yesterday's bra toss didn't go so well.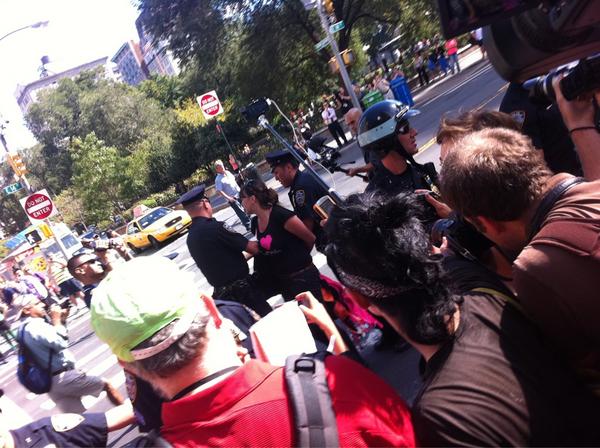 Awwww. Big pink down twinkles.
Next time Bank of America CEO Brian Moynihan engages in disorderly conduct involving his pink bra, we encourage the NYPD to do just that.
To change your comments display name, click here.