Consolidated Edison on Monday shut off power to part of Lower Manhattan in what the company said was an effort to protect company equipment and customers. Plenty of Twitter users documented the blackout.
My view from downtown NYC. A pitch black Manhattan. pic.twitter.com/tjYAtl6D

— Andrew Jenks (@AndrewJenks) October 30, 2012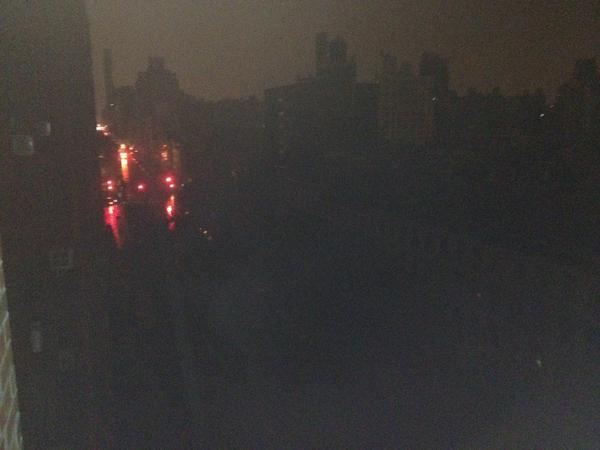 Ok, now there's a blackout in all of lower Manhattan http://t.co/wOFvqSQt

— Karent Sierra, DDS (@karentsierra) October 30, 2012
Just found this picture on @twitter. Lights off in Manhattan. Pray for the east coast. http://t.co/h6N55xM2

— BT (@BT) October 30, 2012
Blackout in downtown Manhattan. #sandy pic.twitter.com/nz41NZmG

— Philip Z Kimball (@pzkimball) October 29, 2012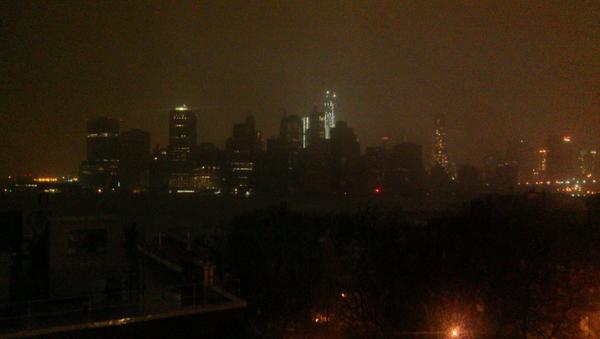 bermz's photo http://t.co/NW1vzE6K #sandy #nyc

— M. David Lopez (@Mister_Lopez) October 30, 2012
What an image. Half of manhattan goes dark. http://t.co/mZtQpPjg

— Nicholas Carlson (@nichcarlson) October 30, 2012
To change your comments display name, click here.