Players were pulled from Turner Field in Atlanta tonight as angry fans threw bottles and other debris onto the field to protest a disputed infield fly call in the eighth inning. Replacement umpires, anyone?
No matter how bad the call, many were appalled at the fans' behavior.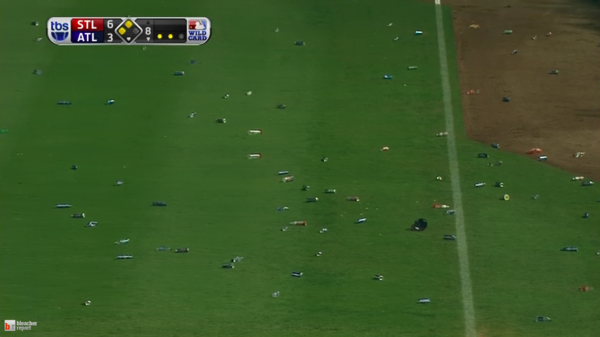 https://twitter.com/CurtisLundstrom/status/254369715647033345
Others took a different view.
The Iron Sheik offers his expert analysis.
To change your comments display name, click here.