As Twitchy reported this morning, ESPN sportscaster Brent Musberger's creepy admission that he is smitten with Alabama quarterback A.J. McCarron's girlfriend sparked an internet sensation. First, the NFL's Darnell Dockett tried to entice Katherine Webb with his digits and an invite to Wingstop. Webb's follower count exploded, and even Wingstop got in on the action.
Twitter, as always, delivered with the @CreepyMusburger parody account.
https://twitter.com/NicksYourPal/status/288493315341574144
Amen! The parody account has been tweeting Ms. Webb with lame-tastic come-ons like this.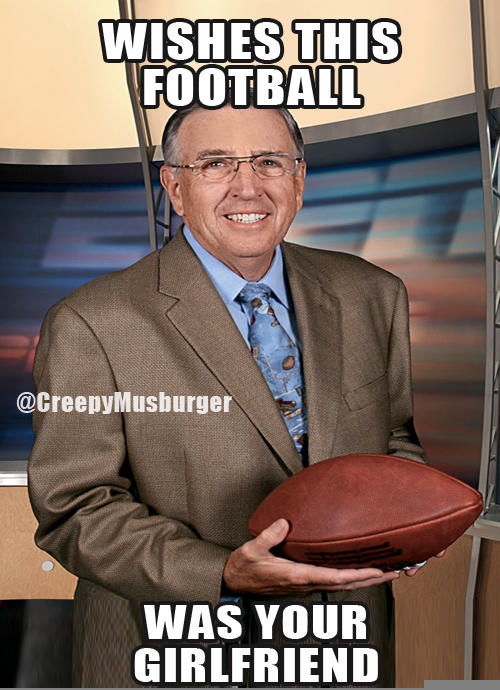 He even asked for advice from The Hef.
The account is now taking "ditching the zero" into its own hands, and is petitioning the White House to deport A.J. McCarron to smooth the path to Webb's heart.
WE PETITION THE OBAMA ADMINISTRATION TO:

Deport A.J. McCarron so Brent Musberger can steal his girlfriend.

A 73-year-old broadcaster's 100% healthy obsession with a college quarterback's model girlfriend.
Piers Morgan is going to be totally mad that he is stealing his deportation petition thunder!
Twitter users are loving the creepy petition.
But, trouble still looms on the horizon?  He may have another obstacle in his path: Another faux Twitter account.
@JoeNamath didn't really tweet that, so there is still hope for @CreepyMusburger yet!