Amen! Twitter users are givers, and they are continuing to give the gift of laughter. As Twitchy reported, Piers Morgan had a super sad face over the petition to deport him. Today, he pitifully wallowed in the attention.
We are laughing at you, not with you Piers! Now, happy warriors are offering up some hilarious suggestions for deportation gifts for Musket Morgan using the hashtag #PiersMorganDeportationGifts.
He needs that one; Amendment thingies are hard!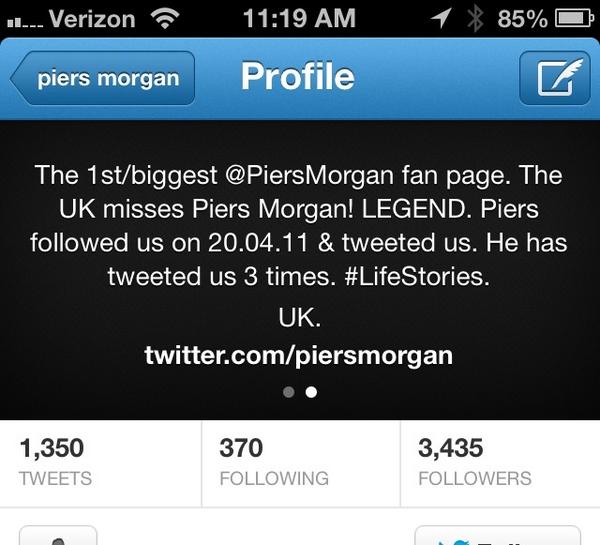 https://twitter.com/MrZeeEs/status/283242655658434560
Heh. Some have already started giving that gift. Piers Morgan and his fellow travelers have inspired new NRA memberships.
You're welcome, Musket Morgan. Keep them coming, Twitter. In the spirit of giving and all.