The Statesman reports:
A UT official told the American-Statesman that the university had received multiple bomb threats to multiple buildings.
The school posted this emergency alert on its website:
Evacuation due to threats on campus. Immediately evacuate ALL buildings and get as far away as possible. More information to come.
Update:
UT Austin officials released a statement saying the man with the Middle Eastern accent claimed he "was with Al Qaeda and these bombs would go off in 90 minutes."
https://twitter.com/ToddKincannon/status/246628186832650241
https://twitter.com/ToddKincannon/status/246628253555625986
UT Austin is reaching out to students and employees via Twitter:
Update:
North Dakota State is also evacuating due to a bomb threat:
The campus of North Dakota State University in Fargo is being evacuated this morning because of a bomb threat.

An emergency message sent out to students and posted on the university's website this morning ordered all students and employees to leave campus by 10:15 am.
From the emergency message:
NDSU is requiring all employees and students to leave campus by 10:15 a.m. This includes residence hall students, who, if necessary, should walk to locations off campus. This also includes the downtown buildings and agricultural facilities.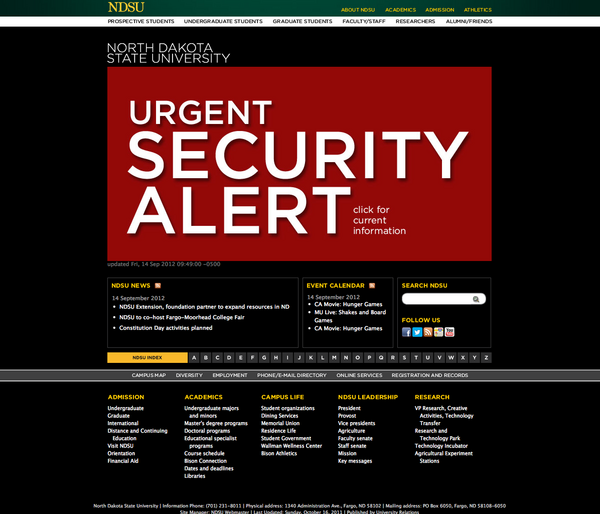 ***
Buildings at UT Austin are being checked and cleared.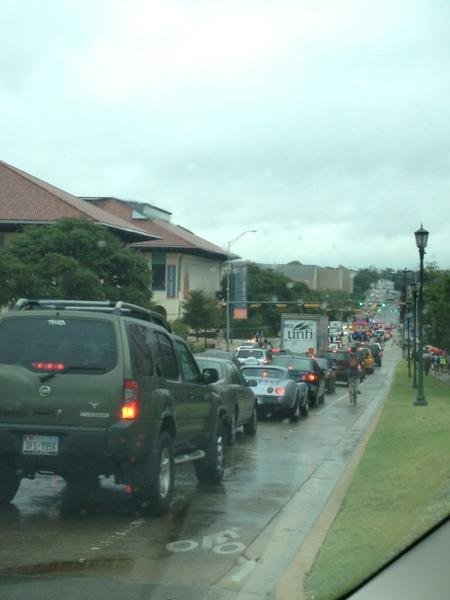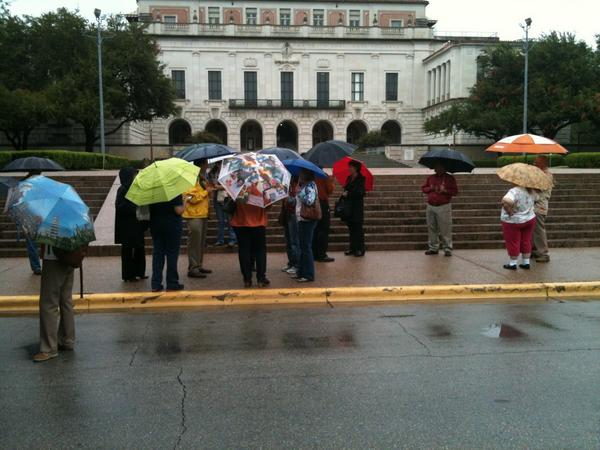 https://twitter.com/edwinelchilakil/status/246634463285616640
Does the UT Austin mobile phone app need some updating for emergency situations?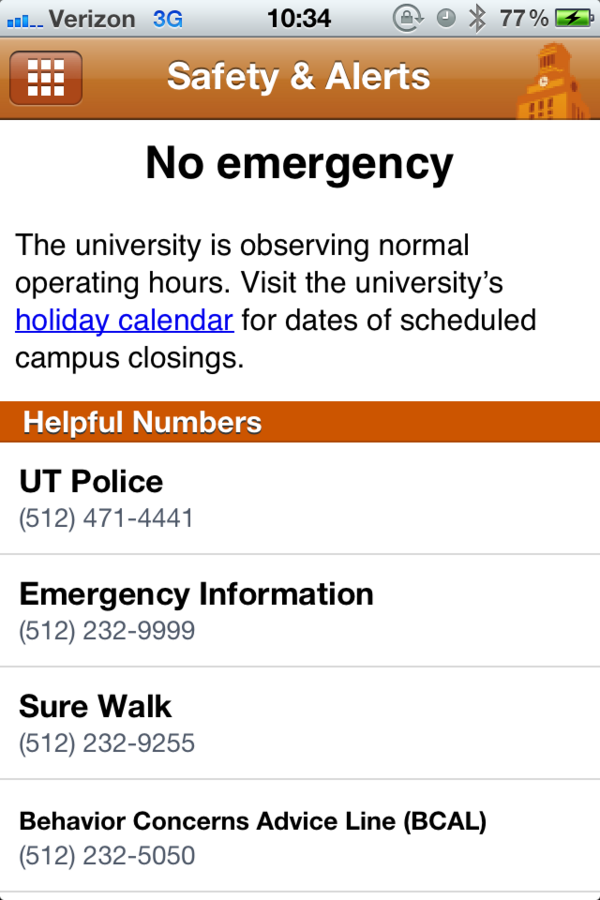 Hyde Park Baptist Schools in Austin are now in lock down.
The Statesman reports that no reason has been given.
The time of detonation given by the person who called in the UT Austin bomb threat has passed, but officials are continuing to check the buildings.
Update:
A third campus threat at  Valparaiso University in Indiana:
The Post-Tribune reports:
Valparaiso University has posted a campus alert about potential danger during chapel break period, which happens at 11:15 Friday.

The alert, posted early Friday, says "an unspecific threat to campus was made through a graffiti message alluding to dangerous and criminal activity alleged to be carried out during the chapel break period on Friday.

"The broad threat provided no details with respect to location or type.
The campus is not being evacuated as authorities investigate.
***
More on the UT Austin situation:
Classes at UT Austin have been canceled for the remainder of the day.
Some students are less than pleased with the school's response to the threat.
https://twitter.com/rmarshall2014/status/246650324398522369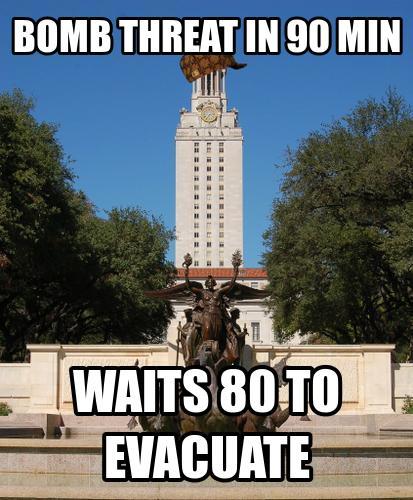 Twitchy will monitor the situation and update with breaking developments.
***
UT president Bill Powers held a press conference was held to update media on the situation:
"Thank you all for your patience," UT President Bill Powers said as he entered the AT&T Center for a news conference. "We're safe."
The police chief spoke as well:
Police presence on campus is dissipating: