PNC Bank has been emailing customers today warning them of what appears to be a cyber attack on its online banking system.
https://twitter.com/scottinnj/status/287016636861530112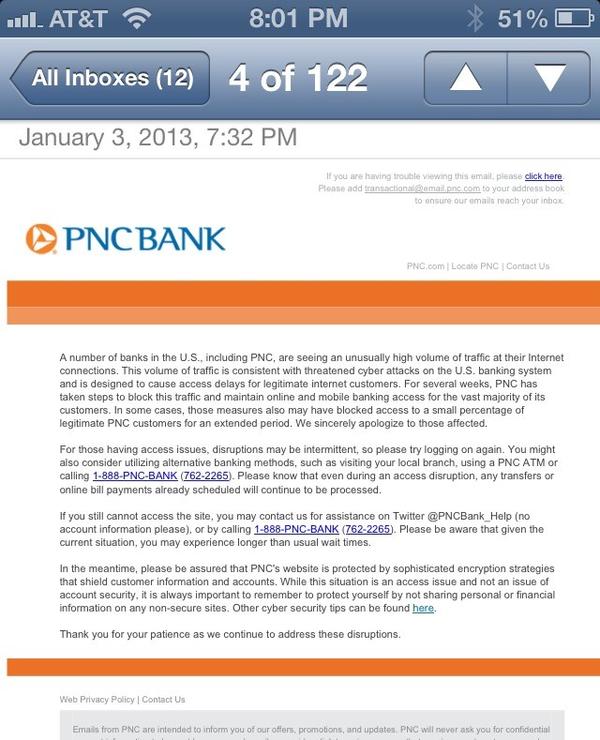 The Pittsburgh Post-Gazette reports that PNC and other banks were threatened in December with a denial of service attack in retaliation for — wait for it — an anti-Muslim YouTube video.
This week marked the fourth in a row that customers of Pittsburgh's biggest bank reported intermittent problems accessing their accounts.

Problems began Dec. 11 after a group called the al-Qassam Cyber Fighters threatened a round of denial-of-service attacks against PNC and a handful of other big banks by flooding their websites with communications requests. The group has said it is seeking the removal of an anti-Islamic YouTube video from the Internet.
Is anyone else getting a little nervous?
https://twitter.com/TheIslandRunner/status/287031331974684672