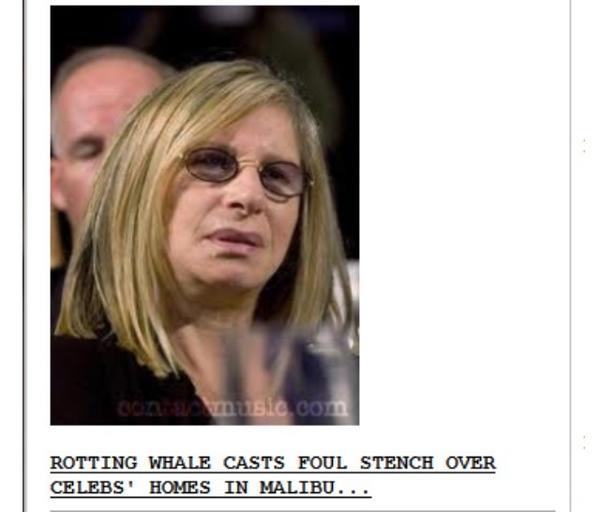 In the article linked by Drudge, the AP reports that a dead whale is rotting near Barbra Streisand's Malibu home. Did Drudge post a pic of the rotting whale? Pfft. Where's the fun in that?
Breitbart's John Nolte calls it "genius."
Why I Love Drudge & Barbra Streisand Probably Doesn't — http://t.co/riENWZxN

— John Nolte (@NolteNC) December 7, 2012
https://twitter.com/GlennRubin/status/277033760699072512
Related:
Action alert: Ask Barbra Streisand to answer for funding the work of political terrorist Brett Kimberlin
To change your comments display name, click here.