Not good. The Internet in Syria has gone dark today as fighting intensifies in the capital city of Damascus. Telephone communications are reportedly blocked as well.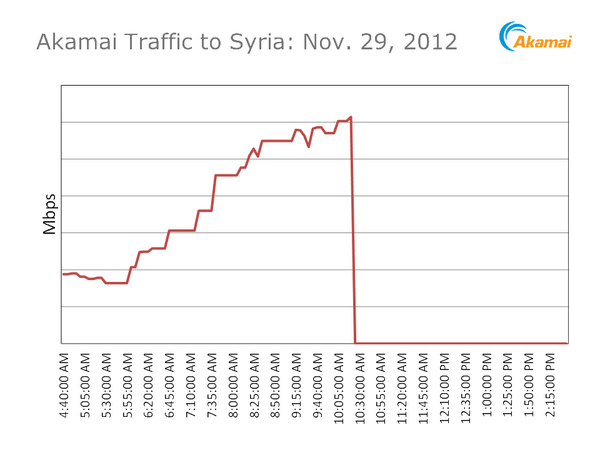 The Damascus airport is reportedly inaccessible and flights to the region are being canceled.
Twitchy will monitor this developing story and update as more information becomes available.
Update:
Reuters and the BBC report that telephone lines are working "intermittently" and mobile phone systems have been cut off.
https://twitter.com/mgdowney/status/274176714442145795
Some Twitter users indicate that electricity has been cut or is working sporadically.
https://twitter.com/nighatdad/status/274178158062874625
recent stories