Larry Hagman, the actor who played the villainous J.R. Ewing on "Dallas," died Friday at the age of 81.
Actress Barbara Eden worked with Hagman on the 1960s sitcom "I Dream of Jeannie," and took to Twitter to remember her longtime friend and co-star.
Eden also posted a tribute to Hagman on Facebook.
As I received the news this evening and as you read this I still cannot completely express the shock and impact from the news that Larry Hagman has passed. I can still remember, that first day on Zuma Beach with him, in the frigid cold. From that day for five more years, Larry was the center of so many fun, wild, shocking… and in retrospect, memorable moments that will remain in my heart forever.

He was such a key element in my life for so long and even, years after I Dream of Jeannie; our paths crossed many times. Throughout various productions I had the pleasure of watching the Texas Tornado that was Larry Hagman. Amidst a whirlwind of big laughs, big smiles and unrestrained personality Larry was always, simply Larry. You couldn't fault him for it, it was just who he was. I am so thankful that this past year I was able to spend time with him and experience yet again 'Larry' in all his Big Texas bravado.
"Goodbye Larry, there was no one like you before and there will never be anyone like you again," she wrote.
Other friends and fellow actors joined Eden in tweeting memories of Hagman and condolences to his family.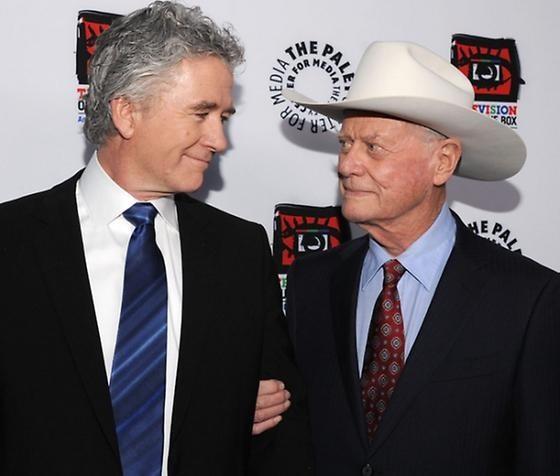 https://twitter.com/stephenfry/status/272319787902857216
Editor's note: This post has been updated with additional tweets.