Following Hurricane Sandy, many New Jersey gas stations are still without power and supplies are running low at those that are open. Reuters reports:
In New Jersey, where half of all businesses and homes were still without power, more than 80 percent of filling stations are unable to sell gasoline, said Sal Risalvato, head of the New Jersey Gasoline, Convenience, Automotive Association (NJGCA).
As residents struggle to find fuel for cars and generators, the gas station lines in some parts of the Garden State are stretching not just for blocks, but for miles.
https://twitter.com/jkent26/status/263367753602318338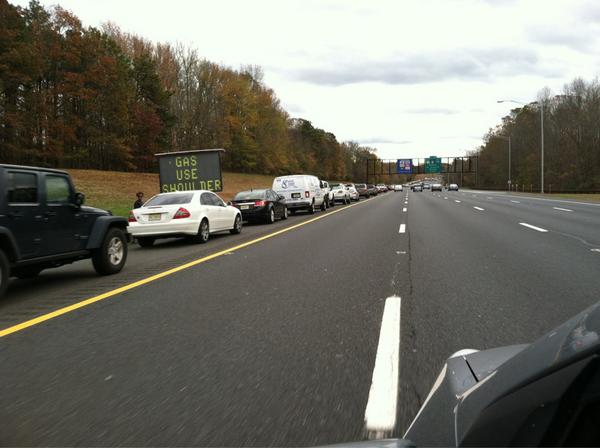 At other New Jersey stations, people are lining up on foot with gas cans.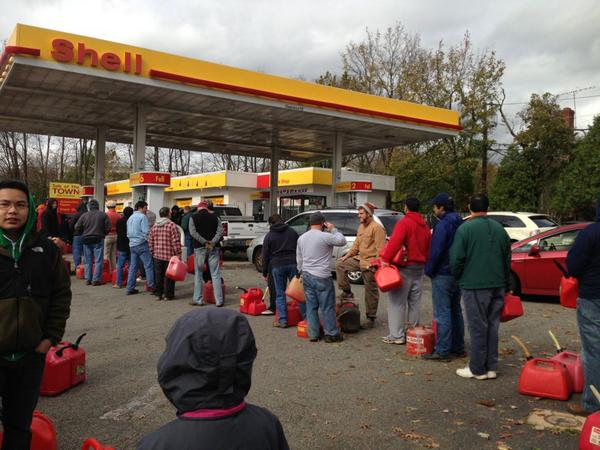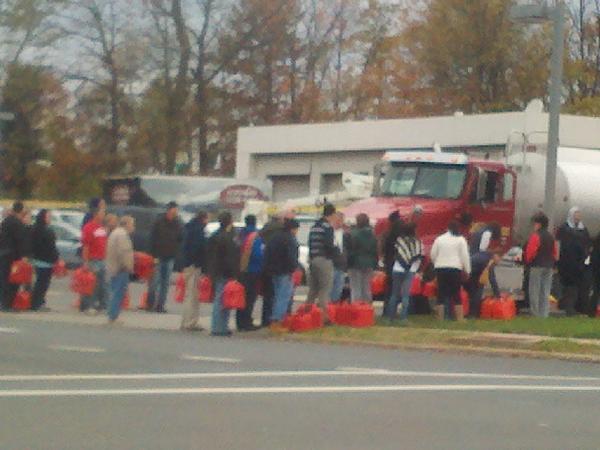 As Gulf Coasters did during Hurricane Isaac, New Jersey residents are using the power of Twitter to help each other find gasoline.
The #NJgas hashtag is filled with up-to-the-minute reports on which stations are open and how long the lines are. Others are requesting information about where to find gas. Some recent tweets from the hashtag:
https://twitter.com/sharononthemove/status/263729289990651904
The Wall Street Journal reports that it may five to seven days before gasoline is delivered to some stations.
recent stories