In what many are calling a preview of the vote to allow the Bush tax cuts to expire for those with incomes over $1 million, the House tonight passed a spending reduction plan, but just barely.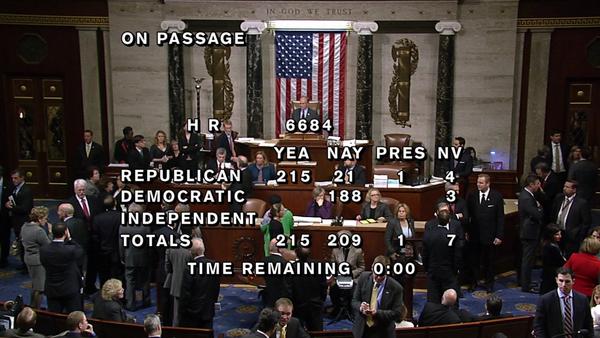 The vote on a tax hike for those making more than $1 million is expected soon. House Speaker John Boehner has been trying to promote the idea that no amount of tax hikes will fix the economy, even pushing a Twitter hashtag, #SpendingIsTheProblem.
Within minutes, the White House had promised a veto were the legislation to pass the Senate, an outcome which also seems unlikely.
Time for a huddle.