Senator Marco Rubio was pulled out of Mitt Romney's motorcade en route to a campaign event today after his daughter was involved in a car accident.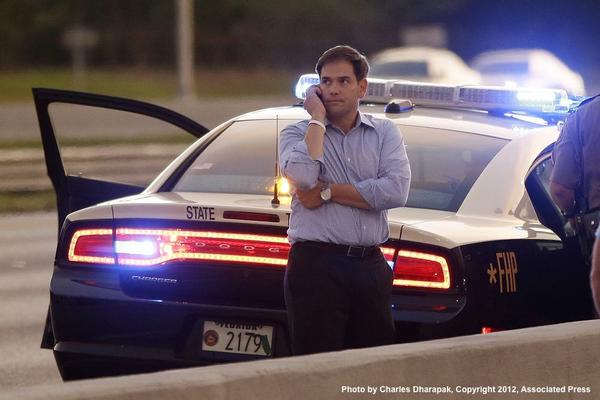 The Tampa Bay Times reports that 12-year-old Amanda Rubio was airlifted to Miami Children's Hospital, where she is in stable condition.
Prayers and well-wishes came in quickly.
Rubio was scheduled to speak along with Senate candidate Connie Mack at a rally at Land O' Lakes High School where a crowd of thousands had assembled.
Twitchy sends its best wishes to the Rubio family.
Update:
Even though the tweets calling for prayers were overwhelming in number, a handful just couldn't put aside politics, even for a 12-year-old.
https://twitter.com/Mitchy_b_/status/262340976931123201
***
Update:
According to CNN contributor Ana Navarro, Amanda Rubio's accident involved a golf cart.
Update:
Rebecca Sosa, a Miami-Dade County commissioner and friend of the Romney family, says that Amanda suffered a concussion but "she's fine" and her family is by her side.