In the wake of Hurricane Sandy, Newark Mayor Cory Booker was unwilling to come to the rescue of a Twitter user who complained, "my nigga i m running out of hotpockets to put in the oven." Booker replied, "I believe in you. I know this is a problem you can handle."
But as it turns out, in Cory Booker's Newark, the squeaky wheel gets the microwaveable Hot Pockets grease.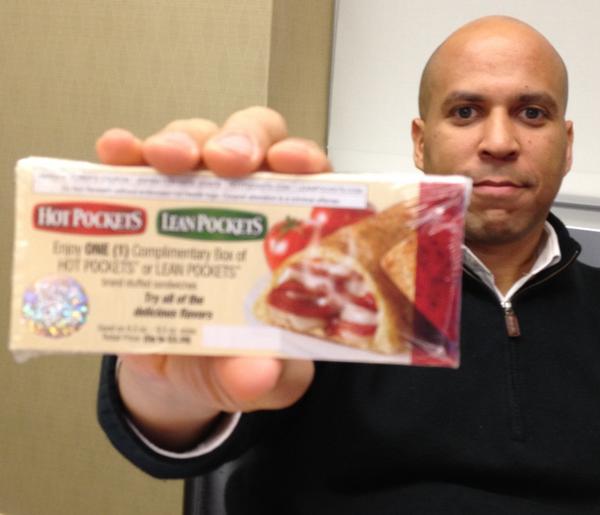 Nice public relations move on the part of Hot Pockets. Here's the letter the company sent to Mayor Booker, along with hundreds of coupons for free grub in a microwave-ready sleeve.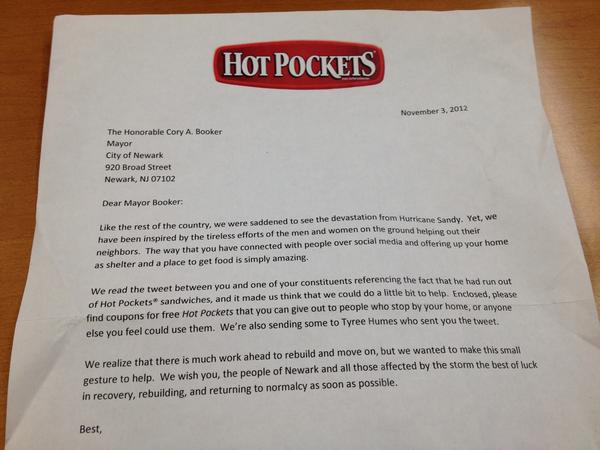 Well. Thank goodness Newark's most pressing post-Sandy crisis has been resolved. It's a good thing Mayor Booker got Tyree Humes to handle this problem on his own.
You know what they say: Give a man a Hot Pockets coupon, he'll eat for a day. Teach a man that whining about his dwindling Hot Pockets supply on Twitter pays off, he'll feel entitled for a lifetime.
To change your comments display name, click here.