The saga of the LA Dodgers and the drag nun group known as The Sisters of Perpetual Indulgence continues. Just when you thought it couldn't get any weirder, disgraced luggage-looting loony Sam Brinton popped up out of nowhere.
Yes, that's right, Biden's former deputy assistant secretary of Spent Fuel and Waste Disposition was also a member of the bedazzled blasphemers who went by the name 'Sister Ray Dee O'Active'.
One could say this dude has a 'habit' of making the weird weirder.
REVEALED: Disgraced former Biden official Sam Brinton was member of "drag nun" group promoted by LA Dodgershttps://t.co/Rskr8qwlgO

— The Post Millennial (@TPostMillennial) May 26, 2023
As you might imagine, the people of Twitter had some responses.
— Cheeky Conservatarian Charlize (@QueenieCharlize) May 26, 2023
We really shouldn't be surprised, should we?
Biden really set high standards for his administration, didn't he?

— Mike aka Proof (@MikeProof) May 26, 2023
Even Biden couldn't have expected Sam Brinton would have this much baggage.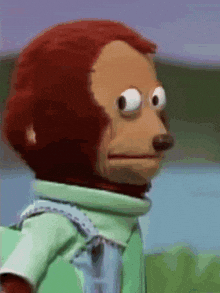 Always the ones you most expect

— robbie wise (@RobbieWise91) May 26, 2023
LOL, nice.
I wonder whose dress he was wearing?

— Dr Bow Wow Who 🏴‍☠️ (@DrBowWowWho) May 26, 2023
Now that's good. 10 points awarded to the Dr.
Looks like stealing luggage wasn't Sam's only habit https://t.co/9aneWxn0pc

— Dr. Richard Harambe (@Richard_Harambe) May 26, 2023
Wait a minute! We make the bad puns here!
Fine, 5 points to the other Dr.
Truth is so much stranger than fiction

— JLazz (@JLazz3) May 26, 2023
Right? No storywriter would have added this plot twist.
I thought it was D'Luggage B'Mine

— Ayn Rand's Dog (@AynRandDog) May 26, 2023
YES! We have no idea why we're awarding points or what they're worth, but that gets 20.
Matt Damon has fallen so low.

— Daily Trite (@realDailyTrite) May 26, 2023
LOL!
Sam Brinton brings new meaning to "stealing bags" at Dodger Stadium.

— Garvin Ford (@GarvinFord) May 26, 2023
Ha! Got us. 10 points.
This guy was high ranking in our nuclear program you say?

— David Guay (@davidguay5326) May 26, 2023
That he was … prior to his meltdown. (Yeah, we just reclaimed the role of pun-maker.)
Sam Brinton is a member of the anti catholic nuns who will be honored by the Los Angeles Dodgers. Yes, it's gross but on the plus side the Dodgers finally got a guy who can steal.

— Jimmy Failla (@jimmyfailla) May 26, 2023
Bwahaha! Ok, that's enough. Hopefully the number of times we ever tell you about Sam Brinton again is exactly nun … er … none.
***
Related:
The Dodgers really hope you'll join them for Christian Faith and Family Day (we wish we were joking)
STRIKE OUT! LA Dodgers learns the HARD WAY you never bend the knee to anti-Catholic hate-group whack jobs
***
Editor's Note: Do you enjoy Twitchy's conservative reporting taking on the radical left and woke media? Support our work so that we can continue to bring you the truth. Join Twitchy VIP and use the promo code SAVEAMERICA to get 40% off your VIP membership!
To change your comments display name, click here.