Now church isn't icky, natch. Yesterday, members of the media were swooning over President Obama attending church and they really wanted you to know about it. Today, Planned Parenthood president Cecile Richards doubles down and adds in some staggering self-awareness fail.
@CecileRichards @jsolmonese @marykayhenry @hrc Please pray for the unborn. #life

— Religion + Politics (@Rel_Pol) January 21, 2013
https://twitter.com/Neal_Dewing/status/293356017402650624
@CecileRichards Listen carefully. The Good Lord may just have a word for you 🙂

— Brittany H (@stellabritt) January 21, 2013
@JillStanek @CecileRichards No kidding. "One day we will learn that the heart can never be totally right when the head is totally wrong" MLK

— Laurie Guthrie (@LaurieGuthrie) January 21, 2013
We already know the Left doesn't ever heed the words of Martin Luther King, Jr. They still see color only, and ignore content of character.
Ms. Richards continues to excitedly tweet about Obama's Inauguration.
Headed to inauguration! pic.twitter.com/moXVoQL9

— Cecile Richards (@CecileRichards) January 21, 2013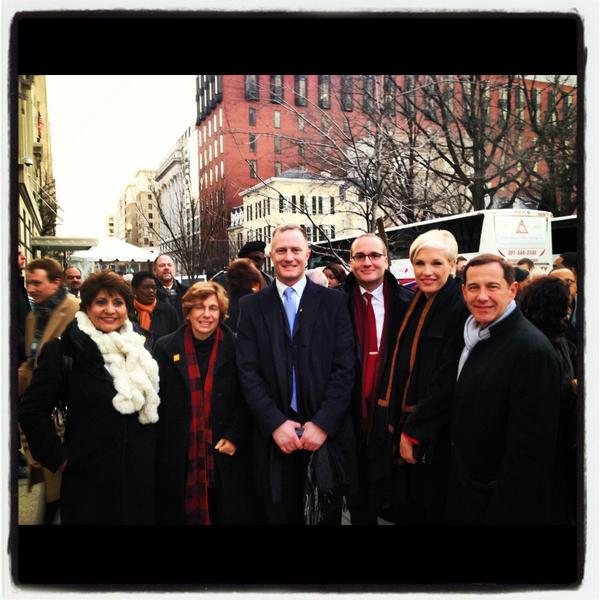 Happy Inauguration Day! 4 more years! #inaug2013

— Cecile Richards (@CecileRichards) January 21, 2013
Four more years. Of sweet, sweet taxpayer money. Four more years of blood on your hands, Ms. Richards.
Related:
To change your comments display name, click here.