Over the weekend, On Friday, gossip site TMZ released photos of Justin Bieber purportedly smoking a joint. The thought of their idol smoking marijuana was apparently more than some Bieber fans could handle, and today, a young woman an Internet troll tweeted that she would kill herself if the story was true.
(Warning: Graphic images)
https://twitter.com/dutchminati/status/288354911807209473
It seems there are others making similar threats:
Absolutely disgusting and pathetic, the #cut4justin & #cut4bieber girls are going too far pic.twitter.com/6RWwIN10

— Becka ☮. (@beckaaldersonx) January 7, 2013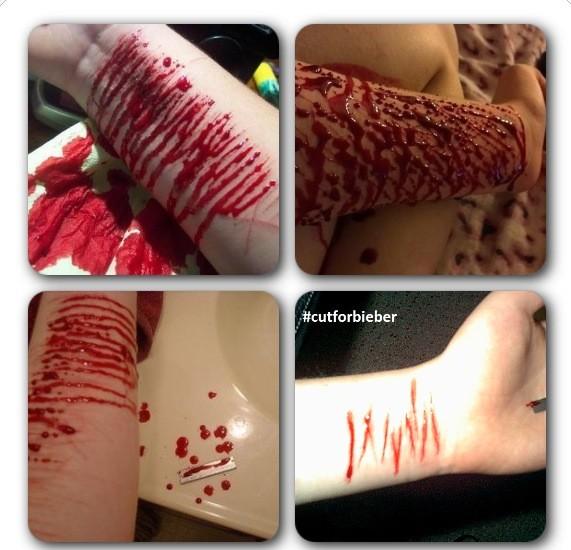 The #cutforbieber hashtag is now trending nationwide:
Some Twitterers are taking the opportunity to mock those threatening to hurt themselves:
#cut4justin Justin, I beg you stop smoking weed #beliebers pic.twitter.com/sp616vDJ

— G (@mattie_kaminski) January 7, 2013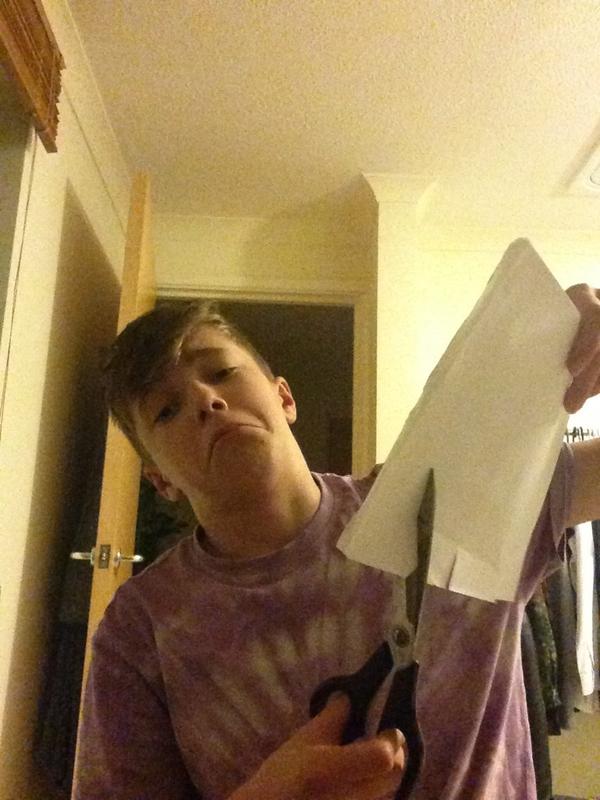 #Cut4Justin I EVN DID CRINKLS JUS 4 U JUSTIN PLEES STOP SMOKIN WEED pic.twitter.com/qSZ5Wjst

— haloumi dungarees (@halenamorgan) January 7, 2013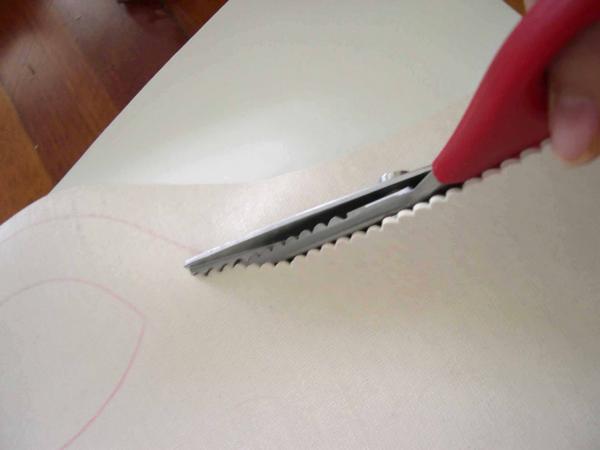 #cut4justin @justinbieber please stop smoking weed, it kills me inside. pic.twitter.com/KntLXO2Z

— February 31st (@YousafZafarr) January 7, 2013
Brothers cutting for bieber ? #cutforbieber #cut4justin pic.twitter.com/fs7SjX5s

— katie booth (@_katiebooth) January 7, 2013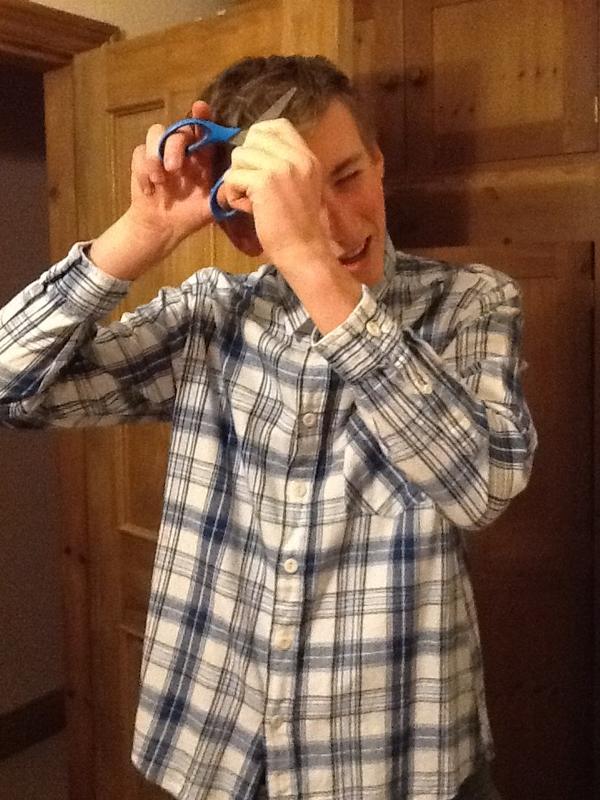 Look what I did to myself @JustinBieber when I heard about the drug Why do U do that to us? #Cut4Justin #CutforJustin pic.twitter.com/dly83DJ8

— Hishem. (@TheHishem) January 7, 2013
But most are disgusted and horrified:
#cut4justin is absolutely sick, justin can do what he wants and if you were a real belieber you wouldn't cut yourself in order to bribe him

— Courtney Grace (@courtneygbain) January 7, 2013
WTF #cut4justin??? Would someone explain to me why & what idiotic girl started this?

— B (@widdleB) January 7, 2013
WTF is wrong with these people? RT @kiser: The hashtag #cut4justin is just unbelievably scary (self-harm warning)

— Gabriel Malor (@gabrielmalor) January 7, 2013
Seein a pic on here of a girls bleeding arm and her saying #cut4justin disgusting that someone would even do that just to get noticed of him

— emily (@emilysivinsssss) January 7, 2013
FREAKIN DISGUSTING THAT GIRL WHO CUT HER FOR JUSTIN. THAT PIC IS FREAKIN REAL. IM GUNNA THROW UP #cut4justin

— erica (@eriica_deez) January 7, 2013
#cut4justin seriously?! Are people actually cutting themselves because justin bieber smokes weed? What is wrong with humanity!!!!!

— kirby-leigh (@KirbyLeighHurst) January 7, 2013
why are people posting photos of their cuts and trying to trend #cut4justin what the actual fuck

— Shadeh (@_shadeh) January 7, 2013
It ain't funny people trying to get attention of Justin about self-harming, some people have real problems… #cut4justin

— JessPrecious (@JessMPrecious) January 7, 2013
It's unclear as to whether this is part of a hoax, but regardless, it's absolutely sick. We pray that no one comes to any harm.
(Editor's note: The word "purportedly" was added to the title to reflect questions about the photo's origin and the first paragraph was amended to indicate that this was the work of a troll.)
***
Update:
It appears that the tweet that set the cutting campaign in motion was sent out by a troll.
https://twitter.com/unswagy/status/288357750650568704
The user's Twitter bio includes a link to the nasty Gay Nigger Association of America anti-blogging group. Moreover, the image in the initial tweet has been used before.
https://twitter.com/actuallyiscolin/status/288387038640750592
4chan is evidently responsible for launching the sick #cutforbieber hashtag:
This cut for bieber trend was started by 40 year old neckbeard basement-dwelling lurkers from 4chan who took some photos from tumblr

— – (@highdgaf) January 7, 2013
Okay so i thought this cut for bieber thing was something started by some crazy fans

But no wait, it all started on 4chan, jesus

— JayTee (@JayTee_Gaming) January 7, 2013
Apparently the cut for bieber thing was started by 4chan. I seriously hope nobody really cut themselves over this

— Paul Barnhill (@barnonahill) January 7, 2013
How thoroughly disgusting that someone would resort to faux self-harm threats for kicks and attention.
@dutchminati that pics from the internet, stop looking for attention, fucktard.

— ~ l0/5er ~ (@jan0ski4nscrew) January 7, 2013
We sincerely hope that vulnerable young people who took this seriously did not actually hurt themselves.
***
Update:
#Cut4Bieber hoax escalates, with trolls spreading memorials for 'victims'
***
Update:
Where's Justin? Bieber fans await his comments on #cutforbieber hoax
To change your comments display name, click here.