Noooooooooo!
Former Michigan governor — and "Dating Game" contestant — is throwing in her Current TV towel. Granholm, who hosts "The War Room" (how violent!) evidently disapproves of the snoozetastic network's sale to Al-Jazeera and wants out. America is collectively weeping:
Yep, her.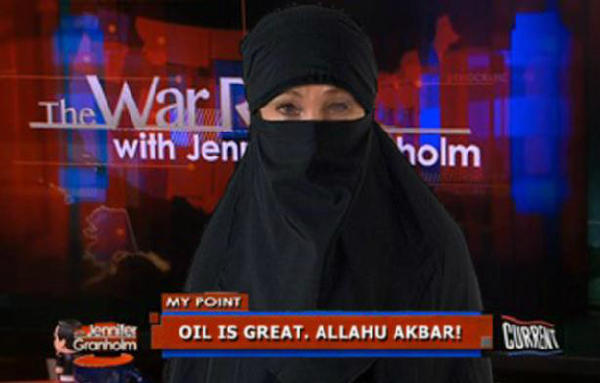 Alas, Jen, we hardly knew ye!
***
Related:
Civility! Gov. Granholm on GOP convention delay: 'Guess God has ways to shut that whole thing down'
He started it! Jennifer Granholm tries to offload Big Bird mess onto Romney
Current TV, now owned by Al-Jazeera, turned down offer from Glenn Beck
Al Gore cashes in on sweet, sweet Big Oil money, tries to avoid paying 'fair share'; Twitter cashes in on laughs
To change your comments display name, click here.