Earlier today, President Mohamed Morsi fled the Presidential Palace in Cairo, and anti-Morsi protests are now erupting all across Egypt. While President Obama may be too busy picking out sandals for his three-week Hawaiian vacation to give Egyptians the time of day, one protester (purportedly this man) is more than willing to give Obama a piece of his mind: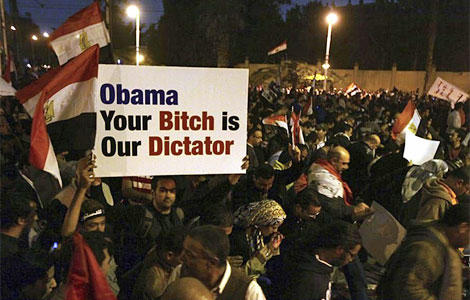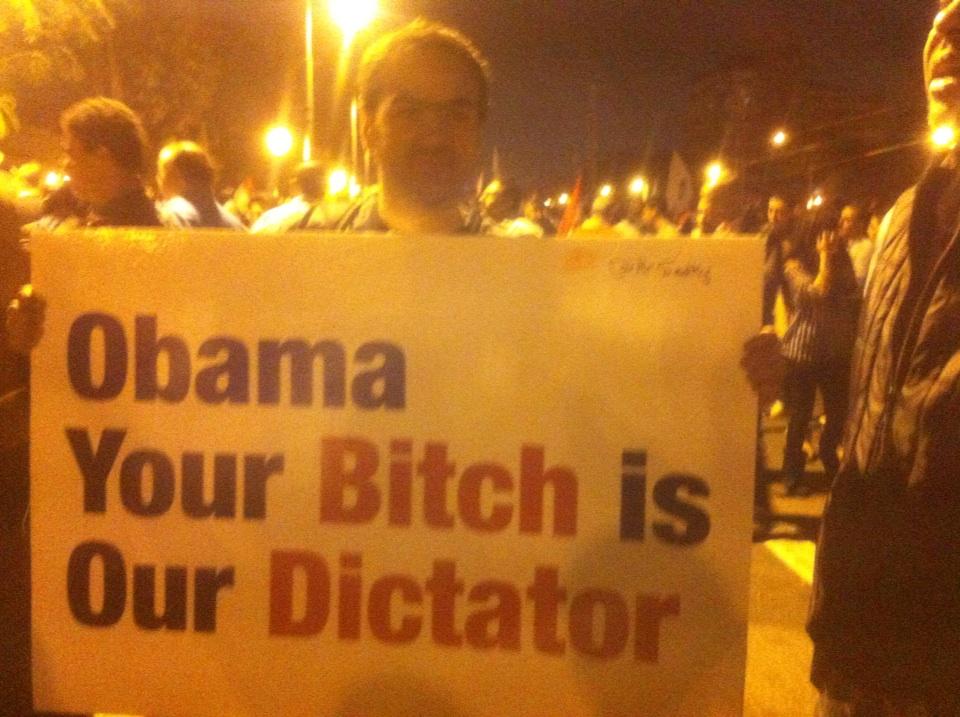 Harsh words for our president, but the truth hurts. This is how Egypt sees him. When will Barack Obama stop gushing over Mohamed Morsi and have the guts to condemn him?
To change your comments display name, click here.