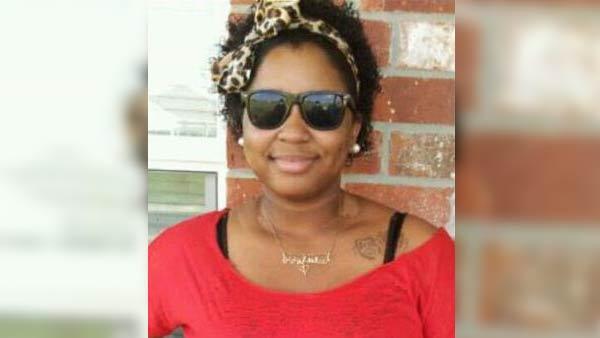 In a horrific attack Sunday night, a 20-year-old woman named Sharmeka Moffitt was brutally burned:
20-year-old Sharmeka Moffitt is in critical condition at LSU Medical Center in Shreveport. Her mother, Edna Moffitt, says surgery is scheduled for tomorrow. "Both of her arms, and they are third degree burns, down her chest and legs – one. Basically her arms are real bad." Edna Moffitt also confirms her daughter was not wearing an Obama t-shirt, as initial rumors on social media had indicated.
At a news conference held just before Noon Monday, authorities confirmed Moffitt called 911 around 8 p.m. Sunday from Civitan Park, telling them she had been attacked and burned by three men in white hoodies. They say she was unable to identify her attackers. Franklin Parish Sheriff Kevin Cobb confirms that "KKK" was spray-painted on the hood of her car, with a racial slur underneath.
Moffitt reportedly suffered burns on 90 percent of her body and remains in critical condition.
While many people are praying that Moffitt will pull through, others couldn't resist taking the opportunity to tie the attack to Romney and the Tea Party:
https://twitter.com/DakotaCrimley/status/260479071635509248
https://twitter.com/JanaiK/status/260501134140133376
the KKK recently lit a lady on fire, blame Romney smh

— ❤️ (@__MercyDior) October 22, 2012
KKK back in business I see smh its Romney fault.

— Timmy T (@WhoisTtime) October 22, 2012
"@iDO_me2: KKK still exist n Louisiana smh" in Romney camp also

— 3⃣J.HARP3⃣ (@Br0nc0s__hArP) October 22, 2012
https://twitter.com/NewGodSwag/status/260482979279806465
When KKK camouflaged as TeaParty calls you a communist, they are just doing what Adolf Hitler did in order villify and kill Jews #tcot #ows

— TeaPartyIsTheKKK (@SaberGato) October 22, 2012
https://twitter.com/belleMGK/status/260518061164097536
I blame Romney"@WAFB UPDATE: Woman attacked and set on fire; KKK painted on her car http://t.co/dadv7kFE http://t.co/jdr2bwsi"

— dbug (@ionlylovesumo) October 22, 2012
https://twitter.com/LessHairMoTruth/status/260475903396700161
Despite the fact that both the victim's mother and the Franklin Parish Sheriff's Office have confirmed otherwise, many Twitterers continued to claim that she was targeted for wearing an Obama t-shirt:
https://twitter.com/Travolocity/status/260522725024624641
https://twitter.com/MyLavishhLife/status/260519935590141952
A black woman was burned alive because she wore an Obama shirt by KKK or Mitt Romney supporters.

— Hendrix Monae (@Chrissy1002) October 22, 2012
Prayers go out to that young girl burned alive in Louisiana by the KKK for wearing an Obama shirt, fuck Romney and the racist supporters

— Jay P (@SayItAintJay) October 22, 2012
Sharmeka Moffitt Set On Fire & In Critical Condition; KKK Romney supporters Be Behind Attack http://t.co/3rDfuGEw via @blackyouthproj

— Tina.W (@Btinawill) October 22, 2012
so an african american women in louisiana was BURNED by a group of KKK romney supporters members for wearing a fucking obama shirt .. ???

— g  (@gxlashon_) October 22, 2012
Black lady killed by 2 KKK memebers over wearing an Obama shirt??! Cmon now, Romney's people are making easier for Obama to close the casket

— We Likes 2 Party!! (@lOddiExdOddiE) October 22, 2012
#news #politics THANKS, TEA PARTY – KKK Allegedly Attack black girl 4 wearing Obama T-shirt http://t.co/eLz1MCVq

— ✳️ LiNCOLN PARK ✳️ (@linc0lnpark) October 22, 2012
Members of the kkk burned a woman for wearing a Obama shirt. Really guys? Can't wait til the debate to see how Romney is gonna cover it up ?

— alexus (@Lexi_knight16) October 22, 2012
https://twitter.com/DTALLMUSIC/status/260408725624467456
This man rightly condemned those attempting to politicize a horrible event:
Romney didn't burn that girl in LA. KKK members did. Shame on you for using her death as a political tool.

— TopShotta Findata (@DonkoroAbel) October 22, 2012
Their behavior is beyond disgusting.
Our thoughts and prayers are with Moffitt and her family.
***
Update:
Following their investigation, the police have concluded that the incident was a hoax and Moffitt's wounds were self-inflicted.