The FBI has apparently foiled a plot to blow up the Federal Reserve Bank in Lower Manhattan. This morning, a 21-year-old suspect, Quazi Mohammed Nafis, was taken into custody by federal agents. An undercover FBI agent initially made contact with Nafis, a Bangladeshi student here on a visa, this past July. Nafis claimed allegiance to al Qaeda and told the agent that he was inspired by Osama bin Laden to target a U.S. economic stronghold and was willing to murder women and children.
#BREAKINGNEWS: Here is the picture of the suspect, 21-year-old Quazi Mohammad Nafis in connection to the terrorist plot pic.twitter.com/2wGMp7kc

— Eyewitness News (@ABC7NY) October 17, 2012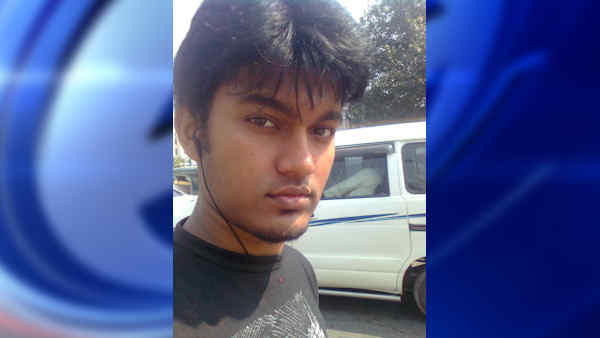 UDPATE: Terror suspect, ID'd as Quazi Mohammad Rezwanul Ahsan Nafis, hails Osama bin Laden in attack note
http://t.co/cq9IsxNu

— New York Post (@nypost) October 17, 2012
Quazi Mohammad Rezwanul Ahsan Nafis, 21, of Jamaica, Queens, parked a van filled with the fake explosives — which were provided by an undercover FBI agent — outside of the Liberty Street building, authorities said, then tried to set them off using a cell phone detonator.
During a recorded meeting in Central Park with the agent, Nafis said his goal was Muslim global domination.
"I don't want something that's like small. I just want something big," he said. "Something very big. Very very very very big, that will shake the whole country, that will make America, not one step ahead, change of policy, and make one step ahead, for the Muslims … that will make us one step closer to run the whole world."
The explosives, about 1,000 pounds worth, were hidden in a van and rigged to go off when Nafis called a cell phone in the van. When they did not go off, Nafis was arrested. According to The New York Times, Nafis had told the undercover agent that he would blow himself up had the authorities intercepted the explosives.
Rep. Peter King, chairman of the Homeland Security Committee, spoke about the foiled plot earlier today:
More from The New York Times:
Mr. Nafis was charged with conspiring to use weapons of mass destruction and providing material support to Al Qaeda; he could face up to life in prison if convicted. He was expected to appear in court in Brooklyn later on Wednesday.
A lawyer for Mr. Nafis, Heidi C. Cesare, could not be reached immediately after his arrest.
"Attempting to destroy a landmark building and kill or maim untold numbers of innocent bystanders is about as serious as the imagination can conjure," said Mary Galligan, the acting assistant director of the F.B.I. office in New York. "It is important to emphasize that the public was never at risk in this case, because two of the defendant's 'accomplices' were actually an F.B.I. source and an F.B.I. undercover agent."
Kudos to the FBI for thwarting a terrorist attack and keeping us safe.