National: US targets violent street gang MS-13. http://t.co/iBfe3ShX pic.twitter.com/PI2kivFd

— WFTV Eyewitness News (@WFTV) October 11, 2012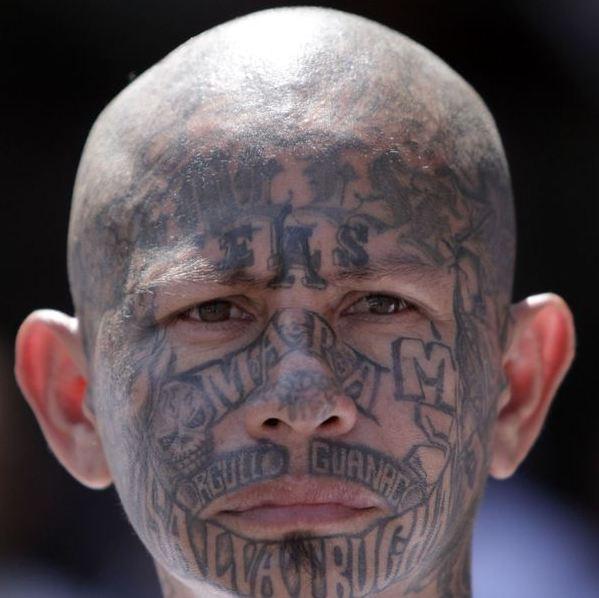 This morning, the U.S. Treasury Department's Office of Foreign Assets Control announced that the extremely violent street gang Mara Salvatrucha, also known as MS-13, was being officially designated as an international criminal organization. MS-13 began as a Los Angeles gang made up of Salvadoran immigrants but its membership has extended into other states as well as other countries, particularly in Central America.
Treasury says MS-13 has 30,000 members & is "one of the most dangerous and rapidly expanding criminal gangs in the world today."

— Mark Knoller (@markknoller) October 11, 2012
Treasury says MS-13 operates in several countries including the US where its estimated to have 8,000 members in 40 states & DC.

— Mark Knoller (@markknoller) October 11, 2012
From the Associated Press:
ICE Director John Morton described the designation Thursday as a "powerful weapon" for his agency's ongoing effort to dismantle the gang. "This designation allows us to strike at the financial heart of MS-13," he said.
The administration's decision to declare MS-13 an international criminal group will now make it easier for ICE and other federal investigators to target and seize millions of dollars in profits from drug smuggling, human trafficking and other crimes, the official said, adding that those profits are routinely funneled back to the group's bosses in Central America.
By declaring the group a transnational criminal organization, the government is also making it more difficult for gang members to use banks and wire transfer services to move profits from the group's crimes.
Incidentally, yesterday morning, 11 members of MS-13 were arrested in Rhode Island and Massachusetts.
11 Members of MS-13 Arrested During Early Morning Sweep – ABC6 – Providence, RI and New Bedford, MA News, Weather http://t.co/6SHi0R9i

— Napoleon Campos (@NapoleonCampos) October 11, 2012
The new designation will likely made such roundups more common.