The incident occurred last night. GreenvilleOnline is reporting that the woman, Gloria Yvonne Brackett, was unaware that Gowdy is a U.S. Representative:
A 52-year-old Atlanta woman was charged on Sunday with pointing a gun at U.S. Rep. Trey Gowdy, a spokesman said.
A woman pointed a loaded pistol at the congressman while he was sitting in his car in the parking lot of Spartanburg First Baptist Church at 8:10 p.m., according warrants and the Spartanburg Department of Public Safety and an arrest warrant.
"We are certain that she does not know" he was a congressman," said Spartanburg Public Safety Director A. Tony Fisher.
According to the report, 52-year-old Gloria Yvonne Brackett approached the freshman representative in a church parking lot. Brackett was holding a gun and told Gowdy to stop following her.
Gowdy had been waiting in his car to pick his daughter up after church. No shots were fired, and Rep. Gowdy left the scene unharmed. His spokesman released a statement:
Spartanburg Public Safety Director Tony Fisher held a brief press conference earlier: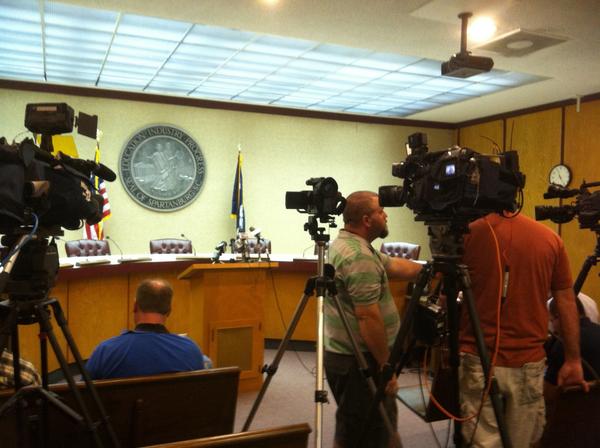 Predictably, a few people used the opportunity to turn the incident into a call for more gun control:
https://twitter.com/LeftJabs/status/245105304268849152
Meanwhile, we're grateful that Rep. Gowdy and his daughter are safe.
Indeed.