[email protected] @glennbeck @patandstu @stuontheblaze: @michellemalkin's @TwitchyTeam wrote an article: http://t.co/dp4hBaeE #MisfitsBall

— Adam Bohn (@BadtotheBohn) January 21, 2013
Twitchy told you earlier this month about Glenn Beck's plans for a counter-inaugural party to honor the nation's political misfits.
Well, the fun has arrived! Tonight, Beck hosts the first-ever Misfits Ball. Some of the honored guests are tweeting about the event.
i am in Dallas preparing for @GlenBeck's #misfitsball @FrackNation

— Phelim McAleer (@PhelimMcAleer) January 21, 2013
@glennbeck #FrackNation director #PhelimMcAleer getting his tuxedo organised for the #MisfitsBall can't wait :)) pic.twitter.com/UhnI7glU

— Ann McElhinney (@annmcelhinney) January 21, 2013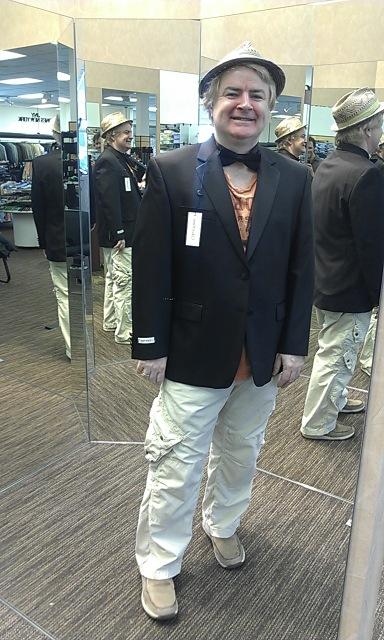 Headed to THE most important Inaugural Ball…the Misfits Ball! http://t.co/Ymm217xm

— Amy Kremer (@AmyKremer) January 21, 2013
I'm pleased to be a guest tonight on Glenn Beck's Inaugural Misfits Ball. Watch 5pET on The Blaze or DISH Channel 212 http://t.co/9UujjkE0

— Patrick Poole (@pspoole) January 21, 2013
We'll update with more photos and news as the festivities get underway. If your invitations got lost in the mail, you can watch starting at 5pm ET here on the Blaze.