https://twitter.com/CP_LucasKMurray/status/284614279716560896
Local journos in the Philadelphia/South Jersey area are tweeting this morning about a shooting in a Gloucester Township, N.J. police station. Three police officers have reportedly been shot.
Twitchy will update as news continues to develop.
Some pics from the scene: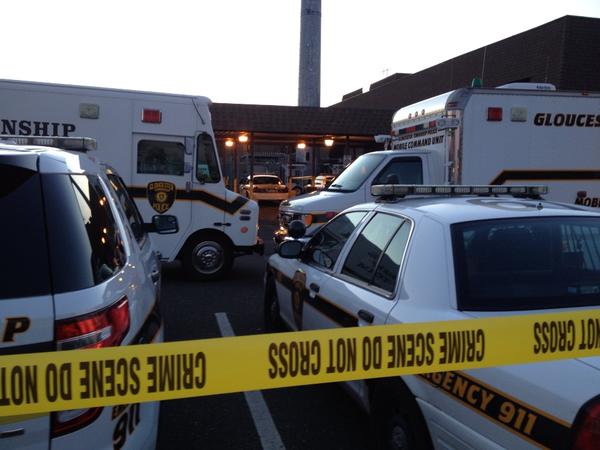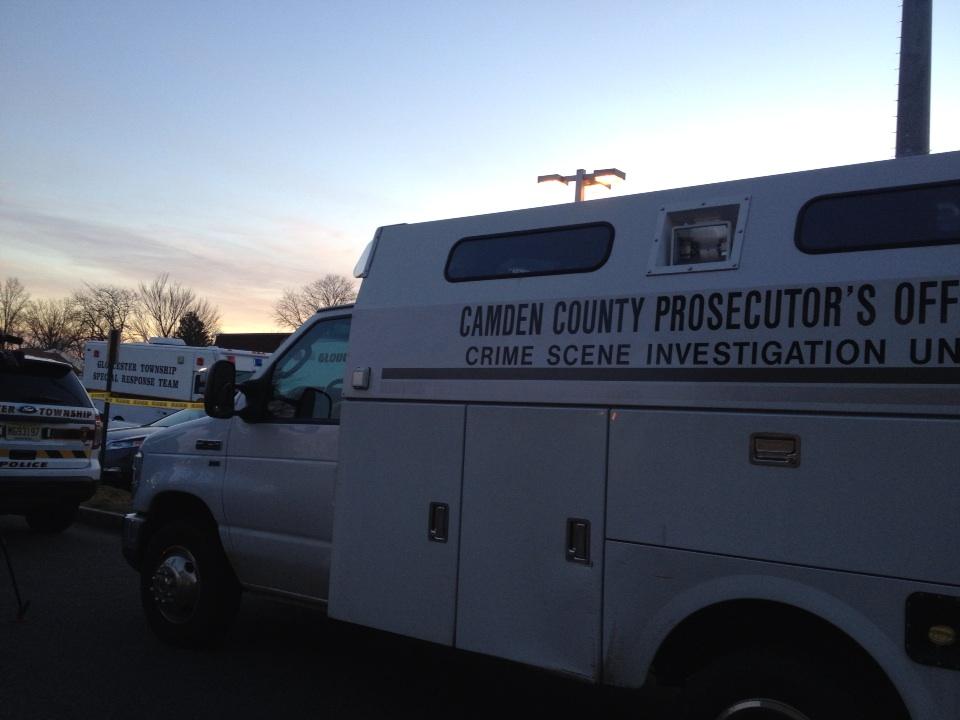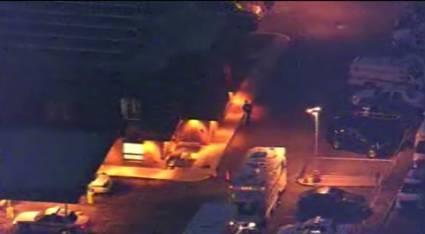 Update:
Confirmation is coming in that the shooter was shot to death.
Two officers have minor injuries. A third is reportedly in surgery.
Update:
Good news: It's expected that the two officers with minor injuries will be able to go home today.
All three officers are reportedly stable.
More on the shooter:
Police plan to brief the press at 3 p.m. today.
More good news: Two of the officers have been released from the hospital and the third is out of surgery and in stable condition.
Update: Police have identified the shooter, who they say worked for the New Jersey Department of Corrections.
https://twitter.com/Good_Day_Philly/status/284756060999393281
https://twitter.com/Good_Day_Philly/status/284756146034708481
https://twitter.com/Good_Day_Philly/status/284756209330962432
WJLA news reports that the shooter overpowered a female police officer and shot her with her own firearm. Jones had been arrested for stalking the home of a former girlfriend earlier in the morning, police say. All three officers are expected to recover.
To change your comments display name, click here.