Yesterday, Twitchy told you about potheads across America hoping to score some Christmas weed.
One user took a photo of his stash alongside a Carolina Panthers cap and sent it to the team — which cluelessly retweeted the pic as part of a holiday hashtag game.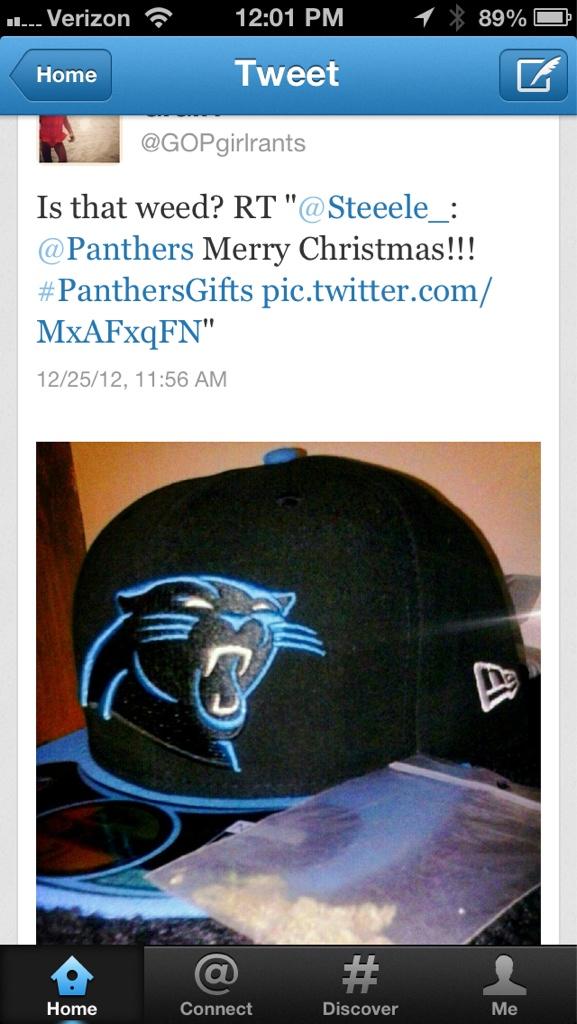 The Panthers' retweet has been deleted, but the snark lives forever.
https://twitter.com/R_Murray_/status/283612333572509696
https://twitter.com/w_steph2/status/283626364362448897
To change your comments display name, click here.