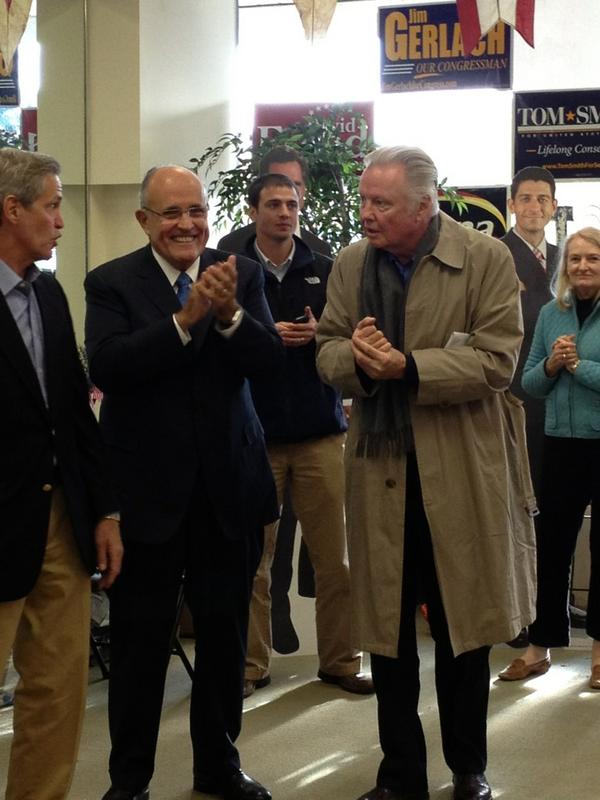 The Dems sent philandering Bill Clinton and birth control entitlement warrior princess Sandra Fluke to rescue Pennsylvania for Barack Obama. The GOP sent national security hawk/former NYC mayor Rudy Giuliani and outspoken Hollywood conservative Jon Voight. We have more than an inkling about which duo has more appeal among the decisive "bitter clinger" vote, don't you?
Jon Voight's here, too. He's quoting 'Camelot' to cheers from the volunteers. pic.twitter.com/GPLuzEDL

— Aubrey Whelan (@aubreyjwhelan) November 5, 2012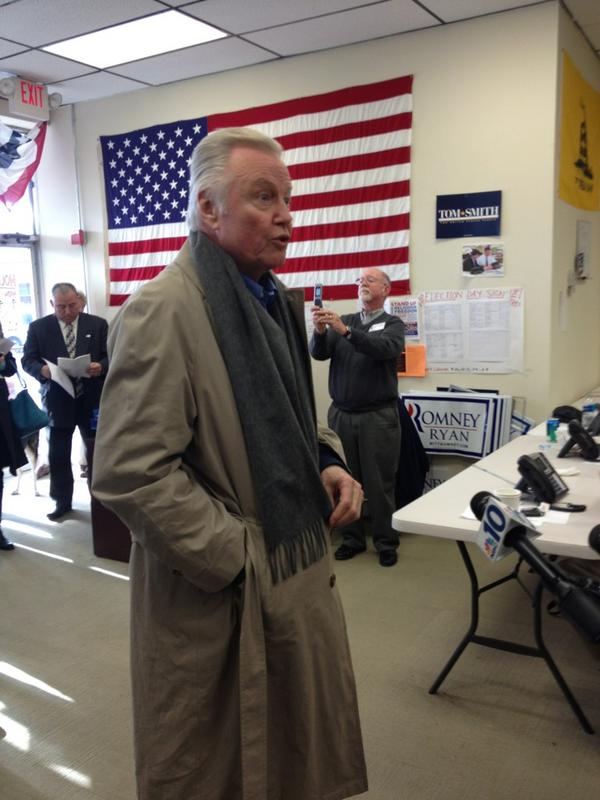 Actor Jon Voight: "There is no Democratic Party folks. It is the propoganda party." In Bethlehem, Pa. http://t.co/bYHUSzm6

— skraus (@skraus) November 5, 2012
Jon Voight at a campaign stop in Wilkes Barre for @TomSmithforPA #NEPA pic.twitter.com/DbZyF1iL

— J F Robertson (@JFR_JR) November 5, 2012
Townhall's interview with actor Jon Voight on why he's supporting Romney/Ryan. Nice man. Solid historical perspective: http://t.co/b08IGqgG

— Ron Jolly (@ProudExDemocrat) November 4, 2012
Haters gonna hate:
The only voter fraud I support is somehow changing Jon Voight's vote to a straight Dem ticket.

— Brian P. Hickey (@BrianPHickey) November 5, 2012
To change your comments display name, click here.