D.G. Jackson is Mitt Romney's personal aide and "body man." He tweeted a fun photo of the Romney family backstage before the Denver debate calming their nerves with a game of Jenga. It takes a steady hand!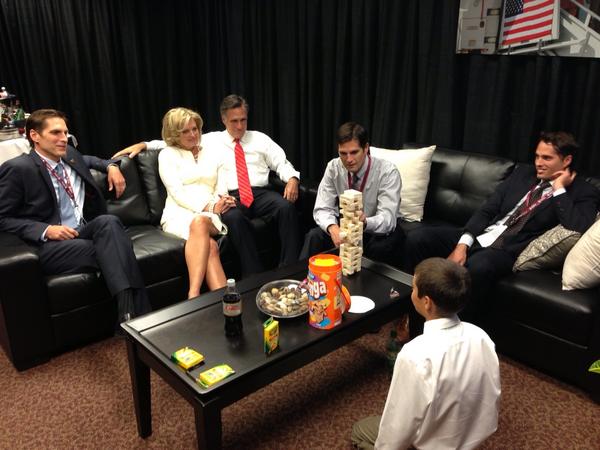 Amazing how much hate and derision a game of Jenga can generate. Geez:
To change your comments display name, click here.