No, not quite his first words. But, close! President Obama was sworn in to his second term moments ago. There was much anticipation by the press.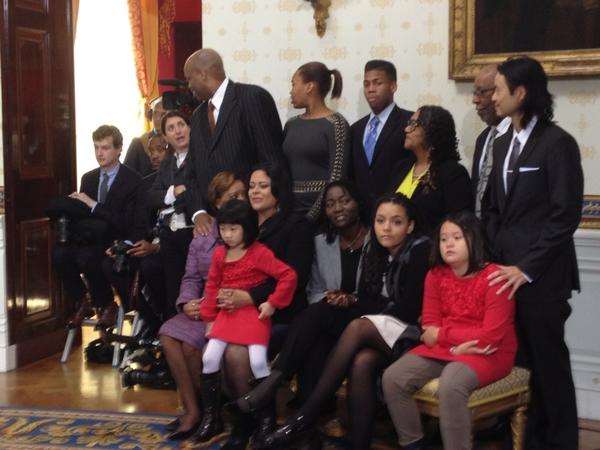 Chief Justice Roberts administered the oath.
No flubs this time!
https://twitter.com/pettybooshwah/status/293042419455389696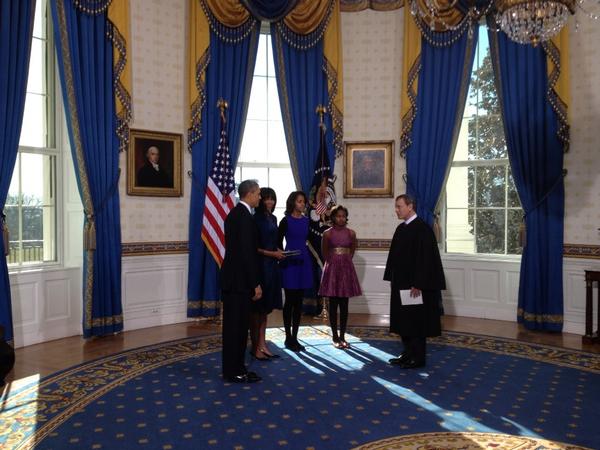 And tweets, with more lapdog swooning, poured in. Breaking!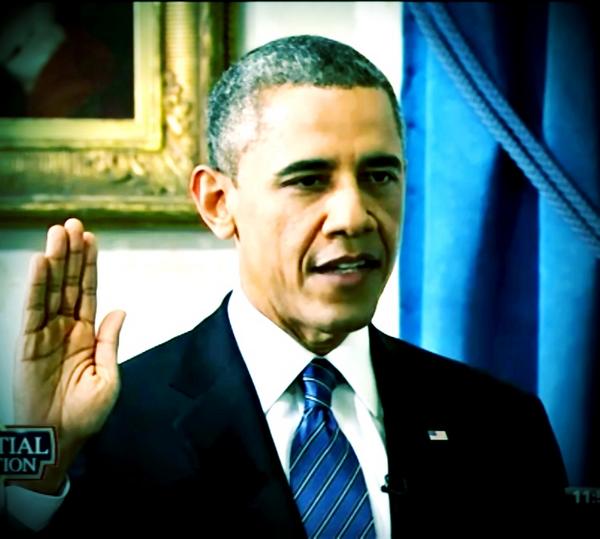 Aww, did you want to be the one and only?
Heh.
And President Obama, after taking the oath, said this to his daughter:
Not the first words of his second term (he offered thanks to the watching media and to Chief Justice Roberts first), but close.
Zing! Those are the only times he refrains from using the word "I."
Update: FLOTUS is proud again.
Update: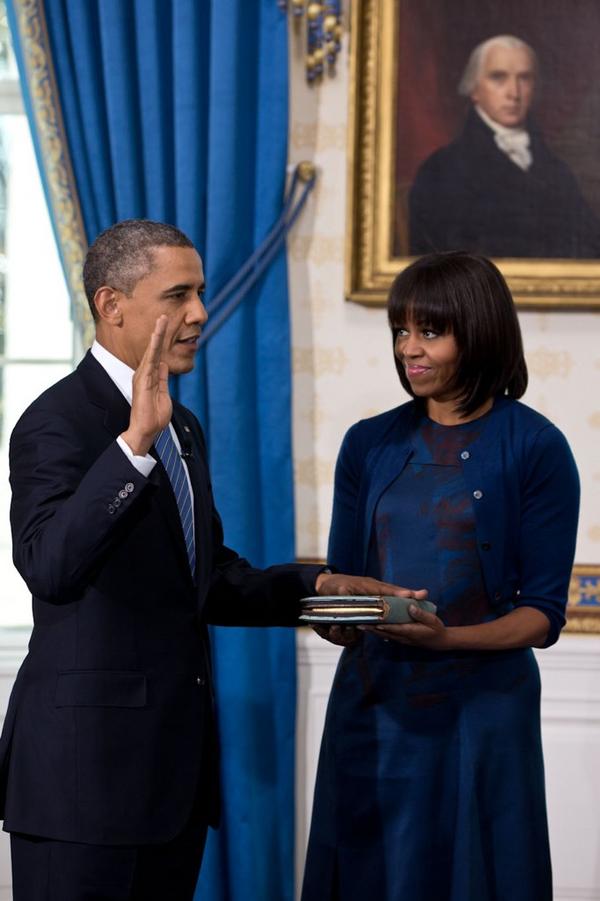 To change your comments display name, click here.