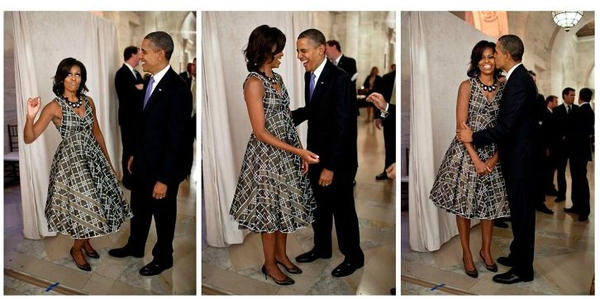 Happy birthday, but look at me, me, ME!
Happy Birthday @FLOTUS Michelle Obama. What is POTUS @BarackObama doing for you today? We need details for @CNNSitRoom 4PM ET

— Wolf Blitzer (@wolfblitzer) January 17, 2013
We don't know (and don't really want to), but we think it's a safe bet that the focus will be on him.
Related:
All about him: Obama's birthday tweet to Biden is a pic of himself
All about him: Obama wishes y'all Happy New Year with tax hike and pic of himself
Narcissist in chief: President Obama honors Rosa Parks anniversary with picture of himself; Update: Adam Baldwin with the win
Obama's narcissism during Inouye service even noted by Slate; White House posts Inouye photo starring Obama
Disgrace: President Obama commemorates Pearl Harbor attack with photo of himself
Malignant narcissism in pics: Obama is the nation, plus posts Rosa Parks pic as a 'favorite of year'; Update: Now he is Congress
Narcissist in chief: Obama honors Neil Armstrong with picture of himself
Recommended Twitchy Video